See the whole picture
It's worth paying a little extra upfront for proven quality – Volkswagen reliability keeps maintenance and fuel costs low – and residual values high. So in the long run, your fleet will save money and time.
What are whole life costs?
Discover the factors that save you money, over time.
This video takes you through calculating the whole life costs of any vehicle. You should consider fuel economy, servicing and maintenance costs, and whether the vehicle will hold its resale value. Choose reliability: a low purchase price can often be a false economy in the long term.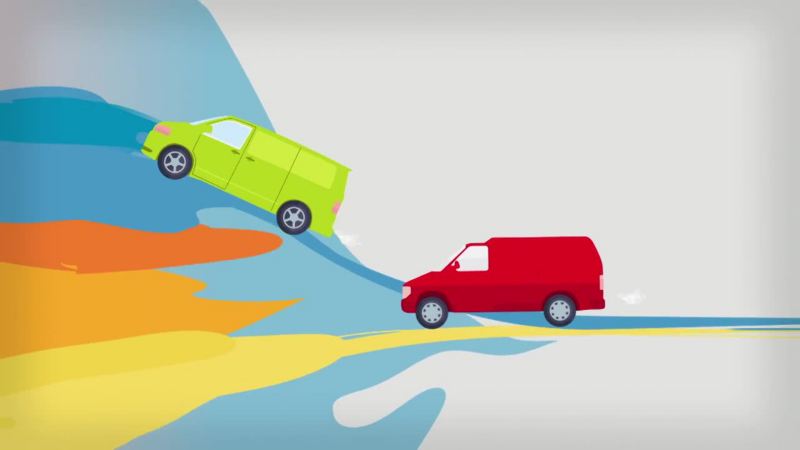 Fuel economy
Our advanced diesel engines, with turbocharged direct injection (TDI), are more efficient than ever. That means real savings on fuel for your fleet. 
| | | |
| --- | --- | --- |
| Caddy 2.0 TDI 102PS Manual | | |
| | | |
| Crafter CR30 MWB 102PS Manual | | |
| Crafter CR35 MWB 102PS Manual | | |
| Crafter CR35 LWB 102PS Manual | | |
Residual value
When the time comes to upgrade your fleet, the residual value of your vehicles is key. Volkswagen Commercial Vehicles have a higher resale value than average, giving you a better return when the time comes to renew your vehicles.
For instance, the Crafter would retain over 31% of its value compared to the Fiat Ducato with under 20%.
| | Residual value after 3 year/ 60,000 miles |
| --- | --- |
| Volkswagen Crafter CR30 Startline MWB FWD 2.0 TDI 102 PS | |
| Mercedes-Benz Sprinter Light Commercial 316 L1 3.5t 2.1CDi 163 | |
| Ford Transit Light Commercial 290 L2 2.0EcoBlue 130 Trend Medium Roof | |
| Nissan NV400 Light Commercial L1 33 FWD 2.3dCi 135 Acenta | |
| Fiat Ducato Light Commercial 30 SWB 2.3MultijetII 120 High Roof | |
Volkswagen Crafter CR30 Startline MWB FWD 2.0 TDI 102 PS
Mercedes-Benz Sprinter Light Commercial 316 L1 3.5t 2.1CDi 163
Ford Transit Light Commercial 290 L2 2.0EcoBlue 130 Trend Medium Roof
Nissan NV400 Light Commercial L1 33 FWD 2.3dCi 135 Acenta
Fiat Ducato Light Commercial 30 SWB 2.3MultijetII 120 High Roof