Stay connected and stay focused with Car-Net
Volkswagen vehicles featuring Car-Net let you stay connected to the internet by your smartphone, so the web is behind your steering wheel and you're always online. One of the best things about Car-Net is how easy it is to operate. The system can be controlled via your phone or the touchpad in your infotainment system. You can even control some of the functions via the buttons embedded in your steering wheel. So whether it's music you're after, news alerts, parking information or updates on your vehicle's health, Car-Net's got you covered.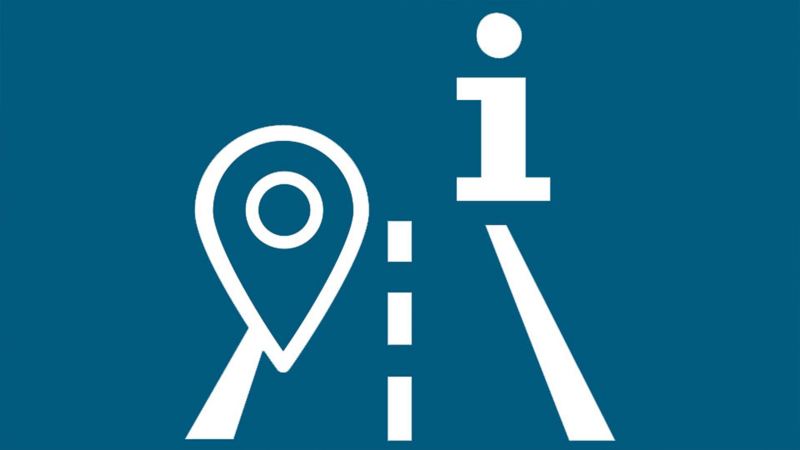 Guide & Inform⁠
Guide & Inform connects you to the internet so your vehicle's infotainment system can be used to its full potential. You can access everything via the touchpad or your smartphone as it connects you with the outside world. It's an optional service that's free for the first three years.
If your vehicle's running low and you want to know where the cheapest fuel station is, Car-Net can inform you. If you're approaching a traffic jam that will delay your arrival time, Car-Net will redirect you. If you're looking for a free parking space without having to search for the nearest car park, Car-Net can point you in the right direction. It's like having your own digital personal assistant that has access to the world wide web. 
1.

Guide & Inform requires Discover Media navigation system.
App-Connect
Control your phone safely from behind the wheel with Car-Net App-Connect, available in Amarok, Caddy, and Crafter models. You can control your apps from your driving seat without taking your eyes off the road. It mirrors your smartphone on the display in front of you, so you can control radio or navigation apps using the touchpad.
There are some handy Volkswagen apps you can download to your smartphone or tablet, such as 'Shared Audio' that allows everyone in your car to create a shared playlist so everyone can be happy with the song choice. 'Drive & Track', 'Call Remind', 'My Guide' and 'Sound Journey' are also excellent choices for making your driving experience more enjoyable as they either make detailed suggestions about exciting places in the area, give feedback on your driving, or guide you to parking spaces. In a nutshell, App-Connect is easy to use access to everything you could ever need to make your journey as fun and straightforward as possible.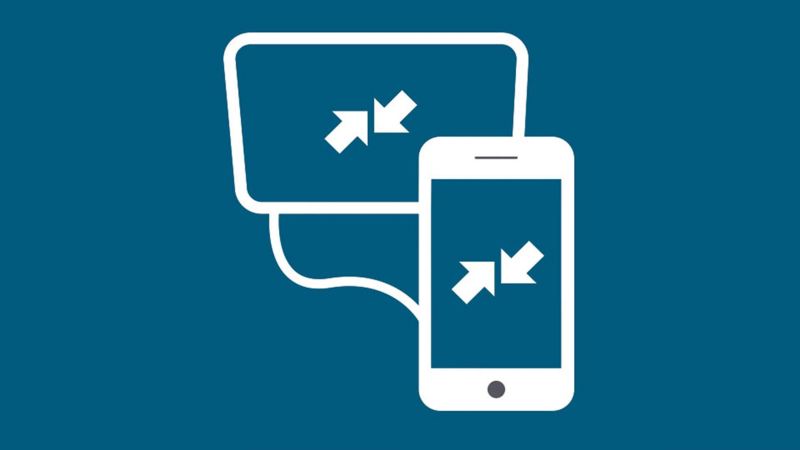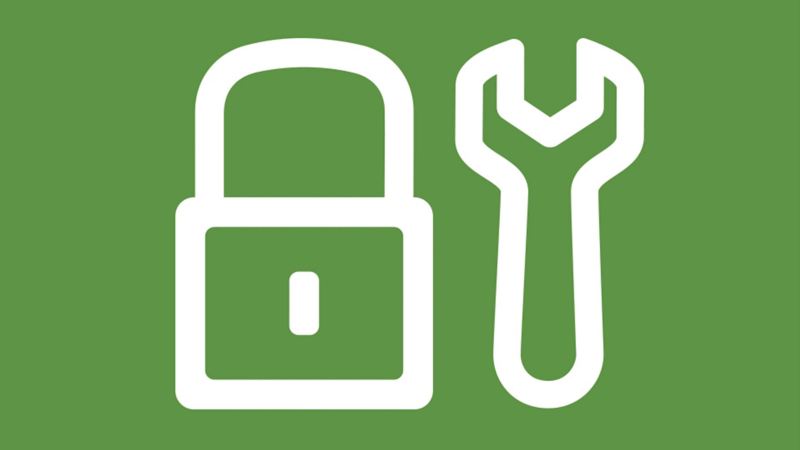 Security and Service ⁠
Car-Net is connected to your vehicle's engine and parts. Through the Security and Service function it can see exactly how your vehicle's doing at all times. This is especially handy when you're in need of a service as it reminds you when you need to book your vehicle in. It can also capture driving data so you can see how economically you've been driving.  The Online Anti-Theft alarm is great for situations where you want to keep an eye on your car, and with the "Speed Alert" service you can activate selected speed limits which the driver of your vehicle should follow.   
It's like having a mechanic who lives inside your vehicle and reports any problems to you as soon as they arise.
2.

The Security and Service function is only available with

Crafter

.
To access all of the exciting features that Car-Net puts at your fingertips, you must have one of the following devices:
Composition Media
Connecting your phone is easy with Composition Media
We've all experienced the hassle of connecting your smartphone to your vehicle when you want access to your music or navigation system. The Composition Media radio system comes as standard, and makes it simple to connect your smartphone by giving you multiple options, via Bluetooth, AUX-IN or USB; there's bound to be an option that suits you. Once it's connected, you can use App Connect to access your apps, and control your device by simply motioning your hand over the display. A feature that's always fun to use when you want to skip a track.
There's also an integrated CD player for audio CDs, MP3s and WMA files, as well as an SD card slot for access to map materials and music.
If you want to get even more from your media system, you can choose the optional Discovery Media system. You'll have access to the useful Guide & Inform navigation system, which is free for the first three years.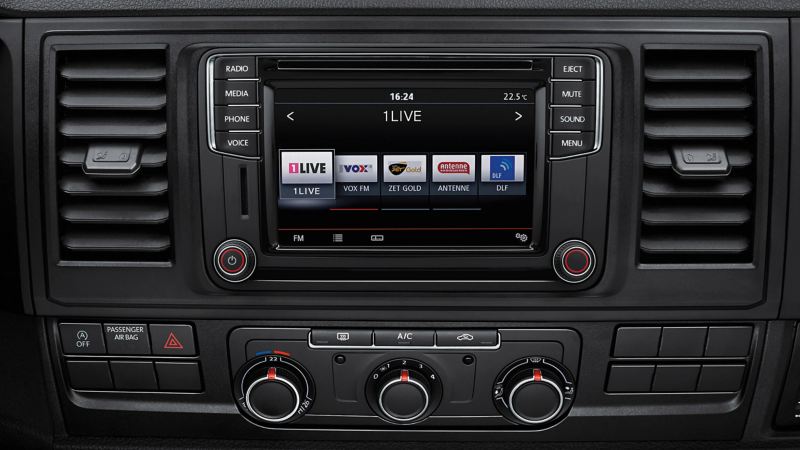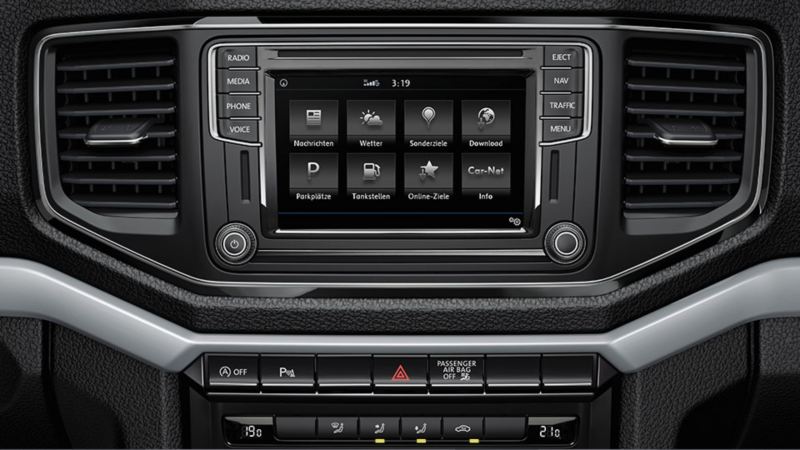 Discover Media navigation system
Car-Net Guide & Inform works with this navigation system. It provides the same highlights as the Composition Media radio system, such as the easy smartphone connect and the futuristic motion-activated control, as well as featuring a navigation function. Your satellite navigation will guide you with both 2D and 2.5D maps so you can follow them with ease, and it also allows you to install a second SD card with its two slots.
How to connect to your vehicle
There are three ways to connect to your vehicle:
Wireless internet For Guide & Inform
To connect the Discover Media navigation system with the internet you must activate the mobile hotspot on your smartphone. You can only do this is your data plan allows it.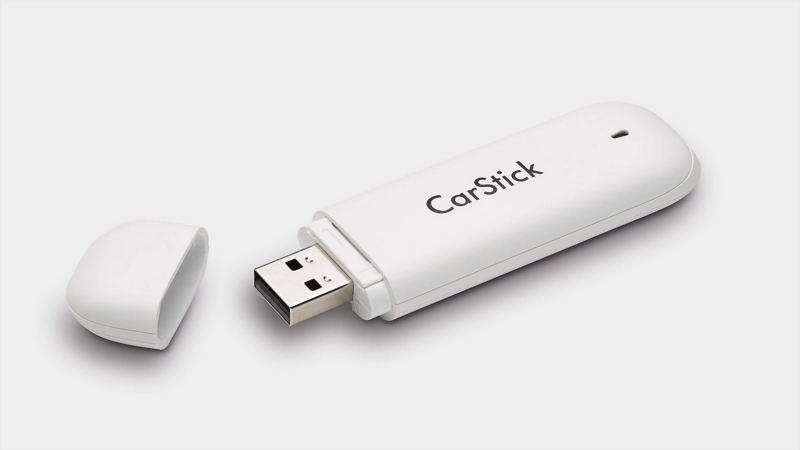 UMTS CarStick For Guide & Inform
If you have the UMTS CarStick then you don't need your smartphone to connect to the internet as it has its own SIM card installed. This is only usable with the Discover Media navigation system.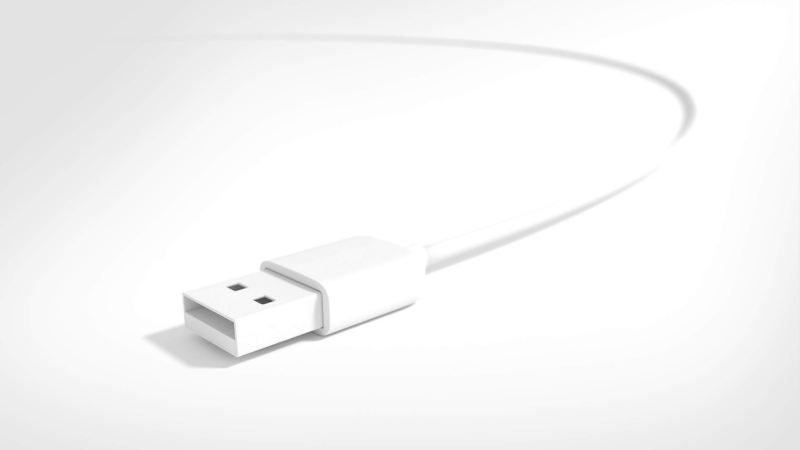 USB cable For App-Connect
Use a USB cable to connect your smartphone with the radio or navigation system. This will allow you to access Car-Net App-Connect's full capabilities.
How to log in to your services and view vehicle information
To use the Guide & Inform services, you must first register on the Car-Net customer portal. Certain Guide & Inform services can be easily and conveniently configured from home and then transferred to one or more vehicles. This currently only applies to the News, Destination Import and Personal POI services.
Still have questions about Car-Net?
Our members of staff are highly trained in all Volkswagen products and services. Contact us to find out more: 
Phone: 0800 279 7508