Electric

& Hybrid vehicles 
Our future is electric. Discover our range of fully electric and hybrid vehicles.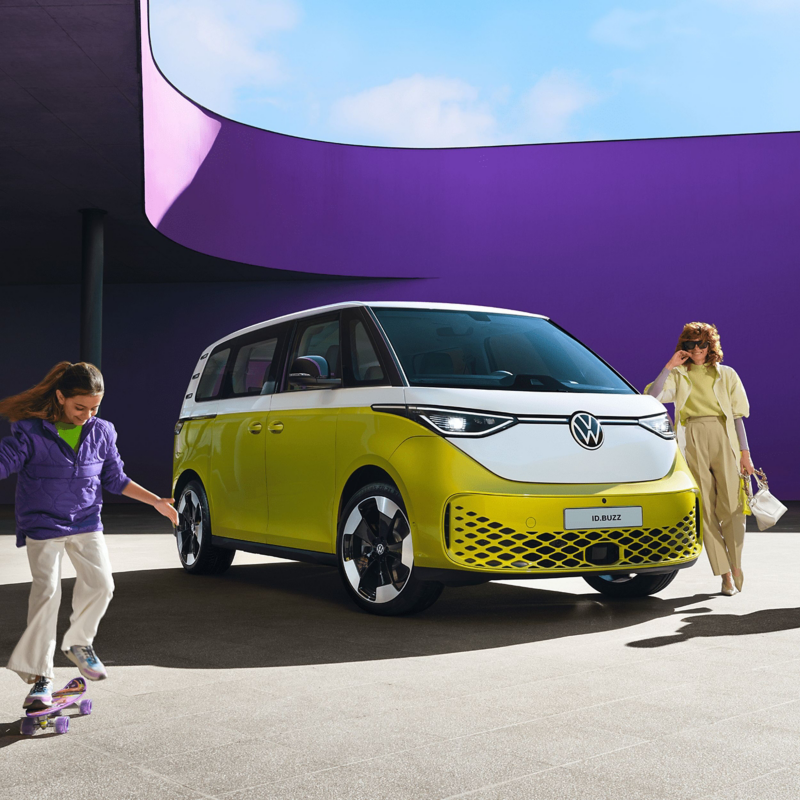 A new

Volkswagen

generation
Welcome to the new generation of mobility. Fully electric, packed with cutting-edge features and offering plenty of space, the ID. Buzz was built for the future. The new Multivan eHybrid offers a spacious design, incredible versatility and improved connectivity.  
Welcome to the new generation of mobility: the innovative ID. Buzz is the first fully-electric vehicle from Volkswagen Commercial Vehicles: multifunctional, fully connected and completely redesigned. An electric vehicle for families, friends and the challenges of everyday life - even in the narrow streets of the big city.

 

What do you expect from a modern day commercial vehicle? If it's electric drive, sufficient loading space, volume and comfort and convenience for long journeys, then look no further than the new ID. Buzz Cargo - the first all-electric van from Volkswagen. 

 

For the first time in a Volkswagen Commercial Vehicle, the new Multivan is available as a plug-in hybrid. The new Multivan eHybrid is equipped with a 1.4TSI 150PS engine complemented by a 85kWh electric motor that produces a combined power output of 218PS. Giving you quiet, zero-emission driving on shorter trips, while also providing the flexibility to take on longer journeys.