Our comprehensive three year warranty takes care of your vehicle, so you can take care of your business. We'll fix any problems with manufacture or workmanship completely free of charge, giving you peace of mind that your vehicle is in the expert hands of our specialists.
Your warranty applies to new Volkswagen Commercial Vehicle bought from a Van Centre which are registered and normally used in the UK. Crafter models (2E and 2F only) registered after the 01 June 2009, or Crafter vehicles registered after 24 April 2018 are covered for three years with unlimited mileage.  For all other models the warranty is unlimited in the first two years and limited to 100,000 miles in the third year. The warranty begins on the date of delivery to the first owner and is automatically transferred to any new owner, subject to the same terms and conditions. Due to the mileage limit, this warranty will only be valid for so long as the vehicle is not installed with any aftermarket device that can manipulate, edit, or change the vehicles displayed mileage figures (whether such device has in fact been used to manipulate, edit or change the vehicle's mileage figures).  Should any such device be fitted with the vehicle the Volkswagen Commercial Vehicles UK warranty will be invalidated and no warranty claim will be covered by the terms of this warranty.
Comprehensive cover that your business can count on

Find out what's covered and understand how we can help you when your vehicle is in need of a repair. Read more about electric battery vehicles warranty here.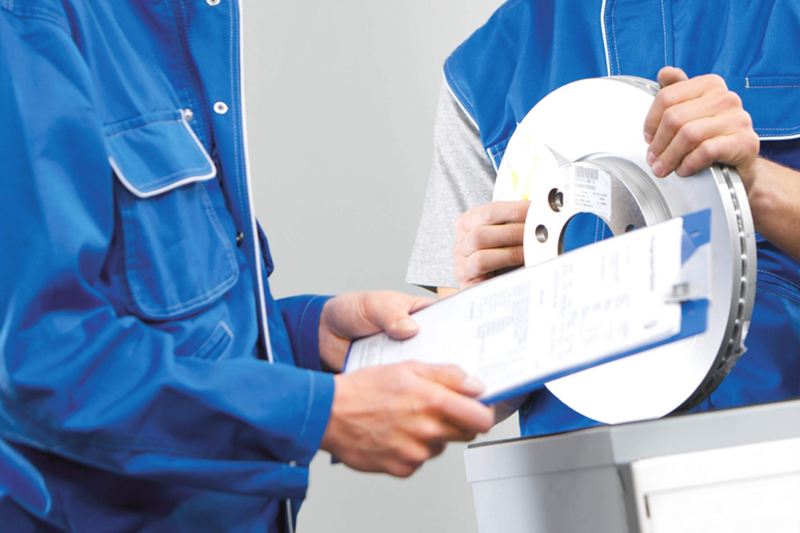 Replacement parts
All our original replacement parts carry a warranty for a period of two years with unlimited mileage from the date of purchase. 

We'll let you know which items have a longer warranty when you buy your vehicle. Any parts fitted under the terms of the vehicle warranty will be covered for the remaining period of the vehicle warranty.
All replaced parts become the property of the Volkswagen Commercial Vehicles.
Accessories
Volkswagen Commercial Vehicles approved, supplied and fitted accessories are covered by the vehicle warranty which may extend up to three years/unlimited mileage provided that they are ordered and included in the purchase price of the vehicle at the date of delivery.  

Most Volkswagen Commercial Vehicles approved accessories that are supplied and installed after delivery include two years' warranty.  For further details please check the length of the accessories' warranty with your local Van Centre.  If you specify an accessory which is not approved the terms of warranty should be clarified with the manufacturer of that accessory.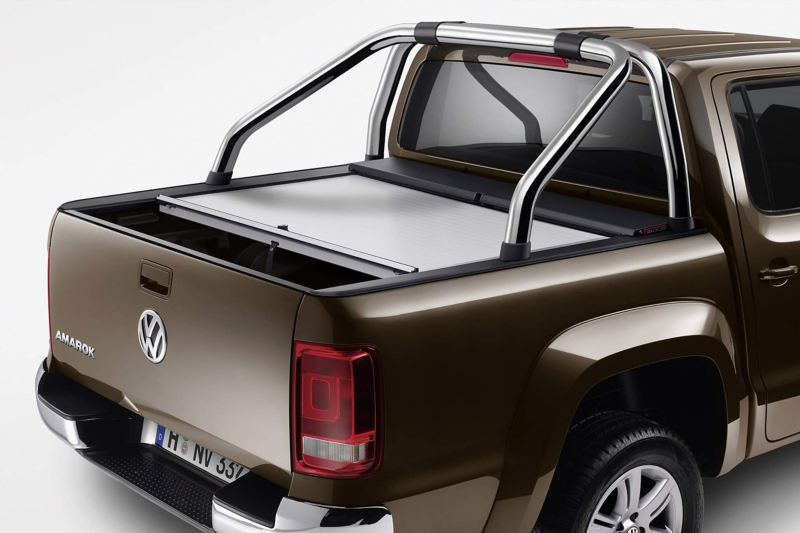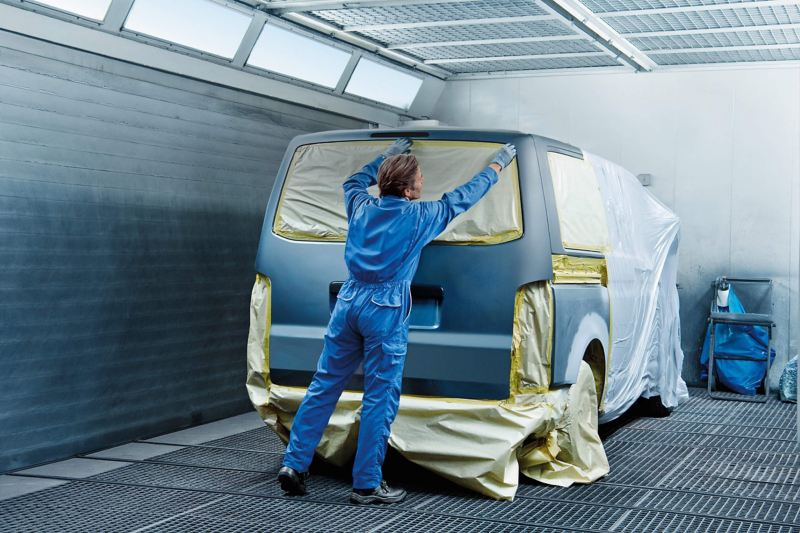 Paintwork protection
Your warranty also covers any manufacturing defect in paintwork.  All models are covered for a total of three years starting from date of first delivery.

Paintwork defects can be fixed free of charge under warranty if:
You report the defect to a Van Centre within your

warranty

period.

You tell a Van Centre about the defect as soon as you detect it to ensure there is no further deterioration.

The defect was not caused by external influences such as accident damage, stone chips, industrial fallout or pollution, plant resin, animal pollutants, chemicals or insufficient care or maintenance.
Vehicle
conversions
Where your vehicle has been converted by a third party, warranty claims will only be accepted in connection with parts of the vehicle that have not been modified by and are not affected by the conversion.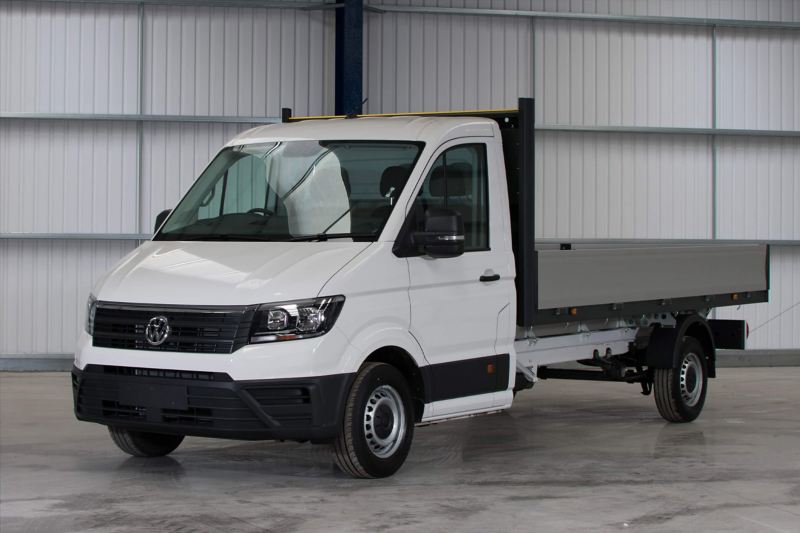 Anti-perforation

warranty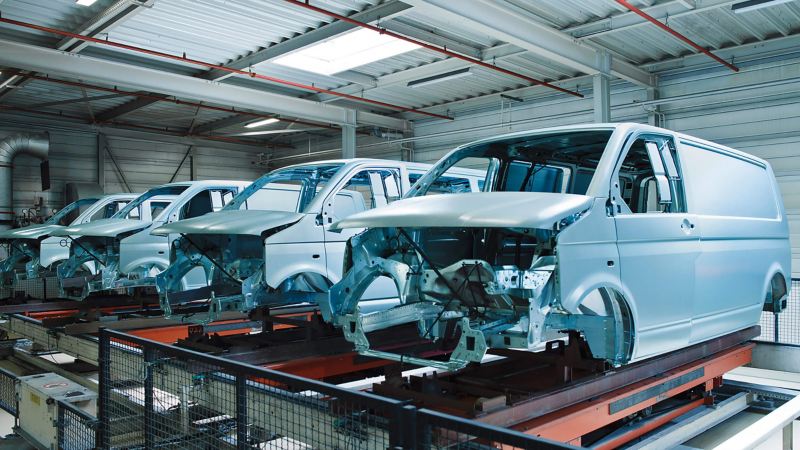 Your new vehicle is manufactured with full protection against rust attacking the internal cavities from the inside to the outside leading to perforation and will be covered for 12 years starting from the date of first delivery.  Some Amaroks are covered for six years.  Please check with your local Van Centre if you are unsure of the length of your anti-perforation warranty.

If this protection fails while your vehicle is under warranty, your Van Centre will fix free of charge, providing that:
The defect is reported to a Van Centre as soon as it's discovered and within the

warranty

period.

Your Van Centre must determine that the perforation has stemmed from within the internal cavities and is the result of a manufacturing defect.

The perforation is the result of a defect in manufacture or workmanship and has not been caused originally by external influences such as accident damage, poor quality repair work, neglect, insufficient care or maintenance or by external rusting.
All body repairs will be carried out promptly in accordance with our specification and procedures, using only approved parts and materials, so that your vehicle will continue to enjoy its original level of anti-corrosion protection.
Claiming for

warranty

repair or replacement
If a defect in manufacture should arise, any Van Centre in the UK can put it right even if you did not buy the vehicle from that Van Centre.  A claim for a repair under your warranty can only be made at a Van Centre, and any claim must be made as soon as the defect arises.  

If requested, you will complete any forms, give details and provide any proof required in relation to a warranty claim.  It is your responsibility to ensure that you maintain sufficient records to confirm that the vehicle has been appropriately serviced. If you do not agree with a Van Centre's decision on your warranty claim, you are entitled to obtain the opinion from another Van Centre.  
Your warranty claim may be referred to Volkswagen Commercial Vehicles which reserves the right in its sole discretion to determine whether the defect is warrantable or to appoint its own engineer to inspect the vehicle and/or the defect that has arisen.
Vehicles that undergo accident repair work are covered by the warranty provided that they are repaired by a competent repairer to Volkswagen Commercial Vehicles standards. You should be able to furnish Volkswagen Commercial Vehicles with records to demonstrate this, if requested. Warranty claims will not be accepted if the defect is likely to have been caused by accident damage or subsequent repair work.
Peace of mind wherever you are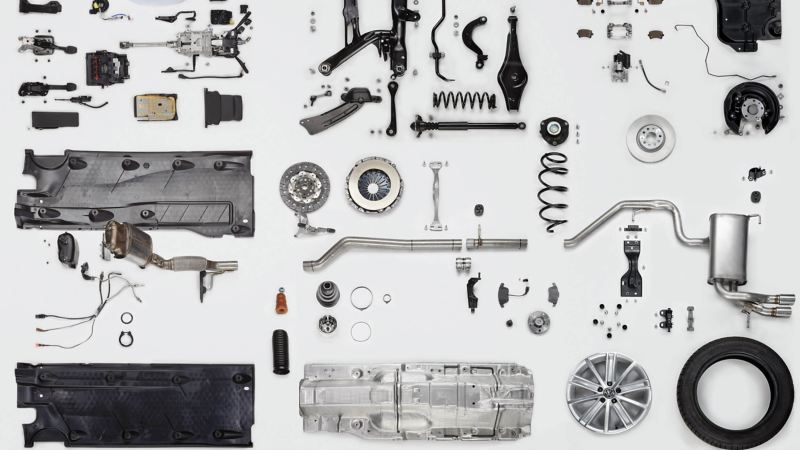 In the event of warranty repairs being necessary when travelling in Europe in the first two years of your warranty any member of the Volkswagen Commercial Vehicles authorised repair network in the country you are visiting will be able to carry out rectification work under the terms of the warranty.
They will require the vehicle information data details contained in the front of your vehicle's service schedule booklet to enable them to carry out the repairs.  They will undertake the repairs free of charge.
Should your vehicle suffer a manufacturing defect covered by the third year warranty while outside the UK, the repair must be carried out by a member of the Volkswagen Commercial Vehicles authorised repair network in the country you are visiting.  The cost should be settled by you with the repairer and a claim made for reimbursement by providing the repair invoice to a UK Van Centre within 14 calendar days.
If you are travelling abroad you must take documentation showing proof of purchase and service.  This helps the authorised repairer make an eligible claim (in the first two years) or confirm that a repair was made under warranty (in the third year).
In order for reimbursement to be possible, the repair invoice must be returned to a UK authorised Van Centre within 14 calendar days.
Van Centre workmanship

warranty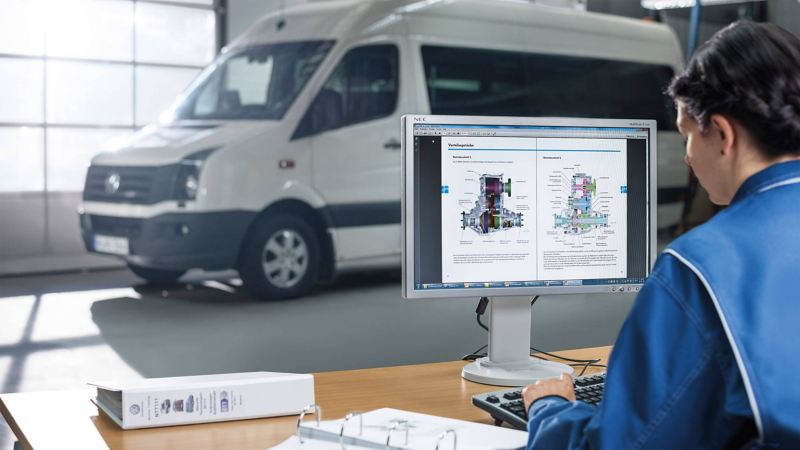 Van Centres give a warranty for their workmanship on all warranty repairs. The warranty on most repairs is 1 year or 12,000 miles from the date of the work, whichever occurs first. Should any repairs be required in that period on work carried out by a Van Centre, the original Repairer will carry out such repairs free of charge, provided:
Repairs are required as a direct result of faulty workmanship by that Van Centre.

Repairs are not required due to normal wear and tear or other exclusions. Items replaced under the terms of this

warranty

become the property of the Van Centre. A member of the Van Centre may choose to pay for work under this

warranty

to be carried out by another Van Centre.
The Van Centre warranty on bodywork warranty repairs lasts three years from the date of repair or for the unexpired term of the vehicle's original warranty, whichever is longer. 
Compliance with recall notices
Volkswagen Commercial Vehicles may contact you in relation to product safety recall campaigns or service campaigns. We would ask that you promptly comply with the instructions given. In the event that you do not comply then the warranty may be invalidated if an incident arises that relates to the applicable product safety recall or service campaign.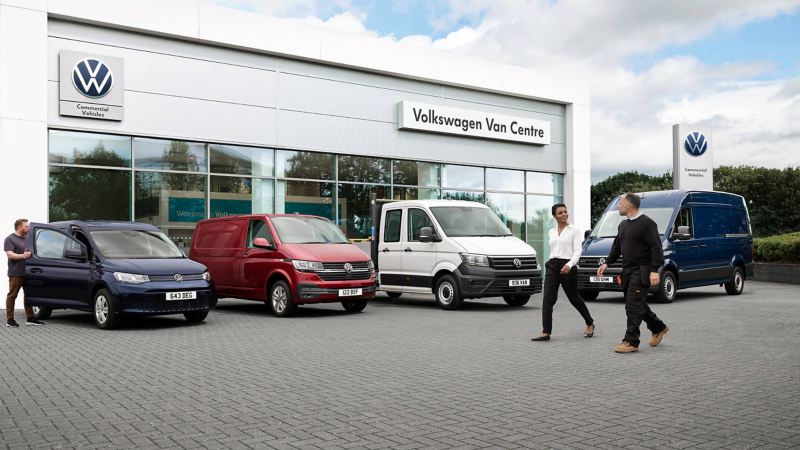 "Volkswagen Commercial Vehicles" means Volkswagen Group United Kingdom Limited. "Van Centre" means any Centre in the UK authorised by Volkswagen Commercial Vehicles. " "The Manufacturer" means Volkswagen AG, Berliner Ring 2, 38440 Wolfsburg, Germany.
No party, other than Volkswagen Commercial Vehicles, may amend the terms and conditions of the warranty in any way.