Choose the best tyres for you and learn how to keep them roadworthy
Your tyres go through a lot. From carrying heavy loads to driving in tough environments, they're what get you safely from A to B so it's important to keep yours in check so they don't result in dangerous driving conditions for your employees.
Since May 1st 2021, the EU tyre label has a new design and contains even more tyre-related information, such as the supplier, tyre type identification or ice and snow grip. Read more about these updates below to help you select the right tyres for your business and your van, and how you can check them to ensure they're always roadworthy.
Stay Safe this winter with a free Tyre Safety Check1 and a great offer on tyres from Continental, Michelin and Pirelli2.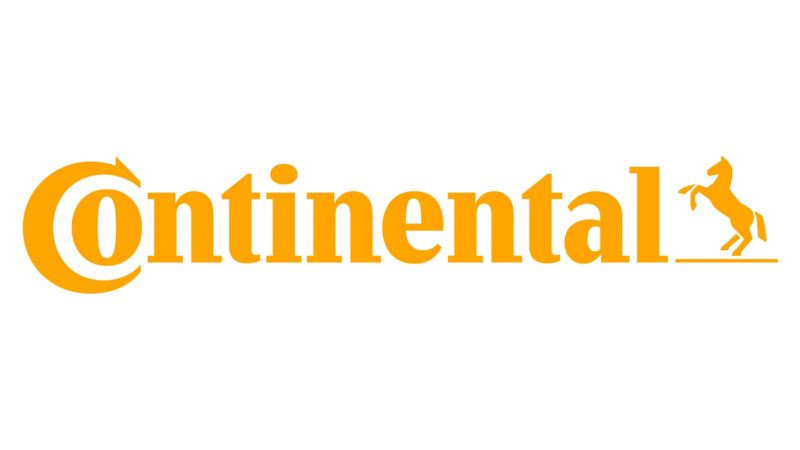 With the wetter weather and shorter days its even more important to make sure your tyres are safe and ready for winter.
During Tyre Safety Month in October we are offering a free, no obligation tyre check. Our trained technicians will ensure your tyres are safe and legal. They'll check: 
Overall tyre conditions including the spare wheel
Did you know that over 70% of tyres are below 2mm tread threshold when they are replaced with 0.4mm of tread depth being illegal?  
Throughout the month of October, we are offering discount to sets of tyres purchased. 
With any two matching tyres purchased you will receive £30 off and if you buy the full set then you will receive £60 off. This offer applies to our range of Continental, Michelin and Pirelli tyres.
Whilst your vehicle is with us, we'll also give the rest of your vehicle an Express Visual Health Check to give you further peace of mind, by highlighting any issues that need to be addressed immediately, or in the future.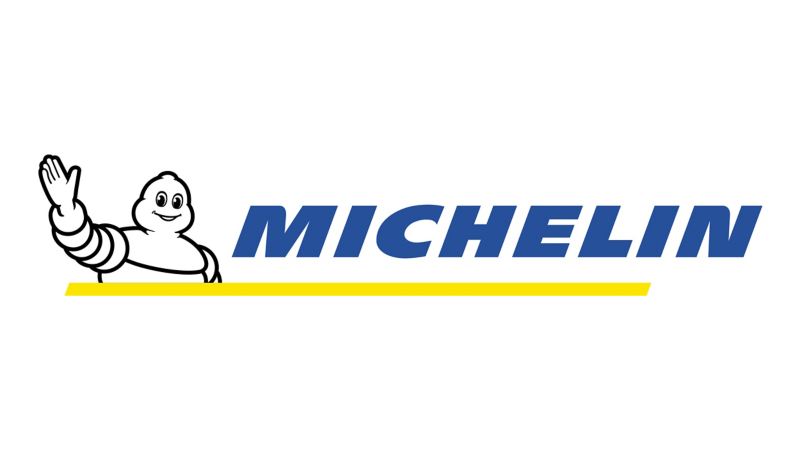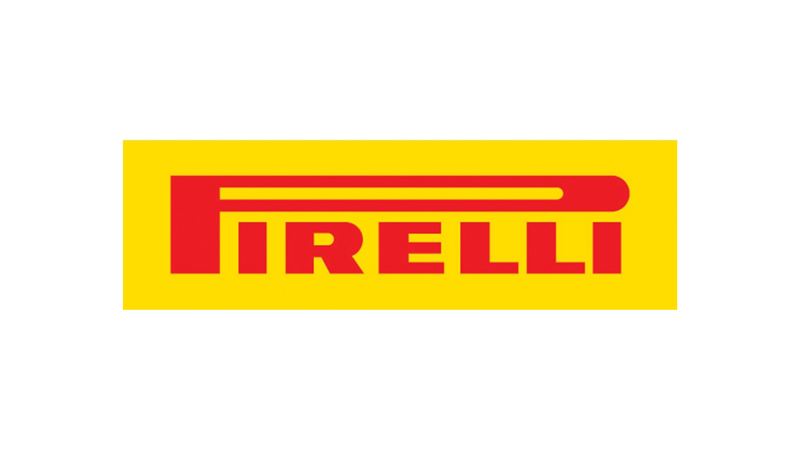 Why not spread the cost with
finance

3?

Managing the cost of repair and maintenance work has never been easier, with finance available at participating van centres. You can purchase your new tyres upfront, or chose to spread the cost over 3 or 6 monthly payments. 

To find out more about finance, contact your local Van Centre.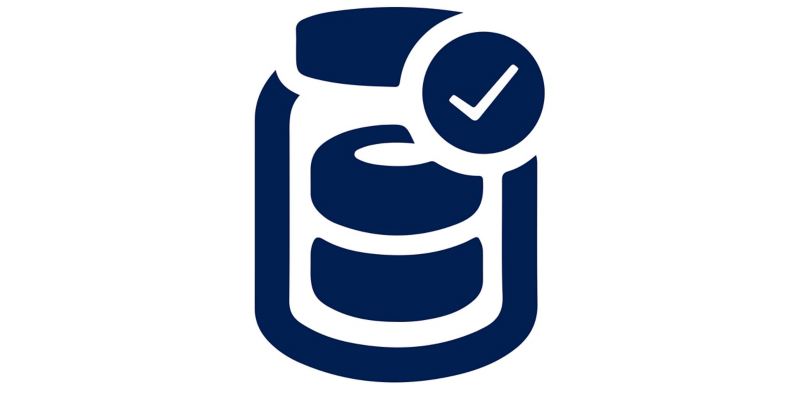 Choosing the correct tyres
When driving a commercial vehicle, it's important to select the right tyres for your load. Visit your local Van Centre to get the best advice from our trained technicians. They're there to advise you on the perfect tyres for your vehicle and your business so you can drive away knowing you've made the right decision.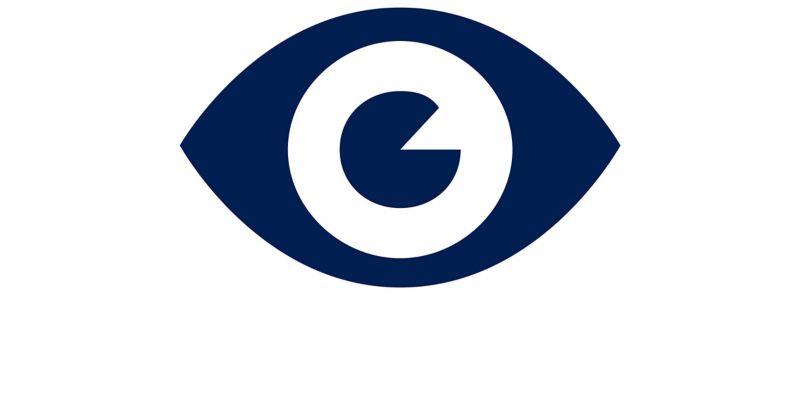 Checking your tyres
To keep your vehicle safe and performing at its optimum level, it's important that you check your tyres regularly. Not only will this reduce your running costs, but it will also ensure that your vehicle brakes and accelerates properly and can take corners with ease.

Check the following on a regular basis to keep your tyres safe and sturdy:
Tread depth – ensure it's not below the minimum of 1.6mm

Look out for any bulges, abrasions, uneven wear or objects stuck in the tread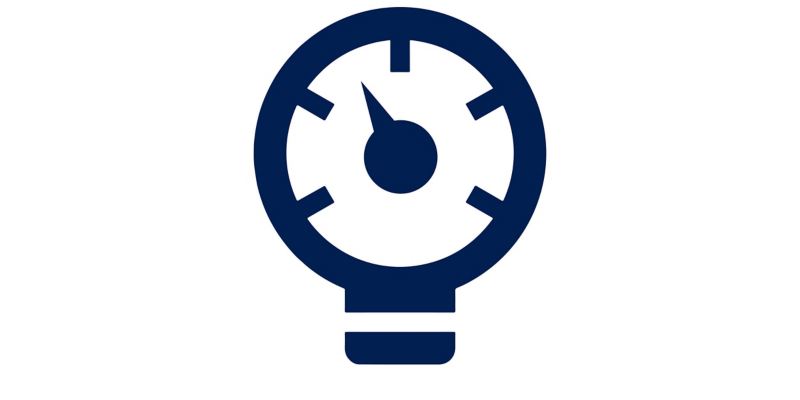 Tyre pressure
To keep yourself and your drivers safe you should check your tyres regularly to ensure they're properly inflated. It's the pressurised air inside the tyre that helps to support the weight of your vehicle and its load.

Driving with tyres at the correct pressure allows your van to grip the road when it brakes and takes corners; poor pressure can lead to blowouts, poor braking and poor handling. It also saves you money as tyres at the correct pressure cost less for your engine to move, and have a longer lifespan.
EU tyre labels
Your tyres are one of the most vital parts of your
Volkswagen

vehicle. Here you'll find all the

information

you need to understand yours better.
The EU tyre label has been mandatory for all new tyres since 2012. A new label design launched on May 1st 2021 to show even more important tyre specifications for your electric or combustion engine vehicle. Discover the information they give you below.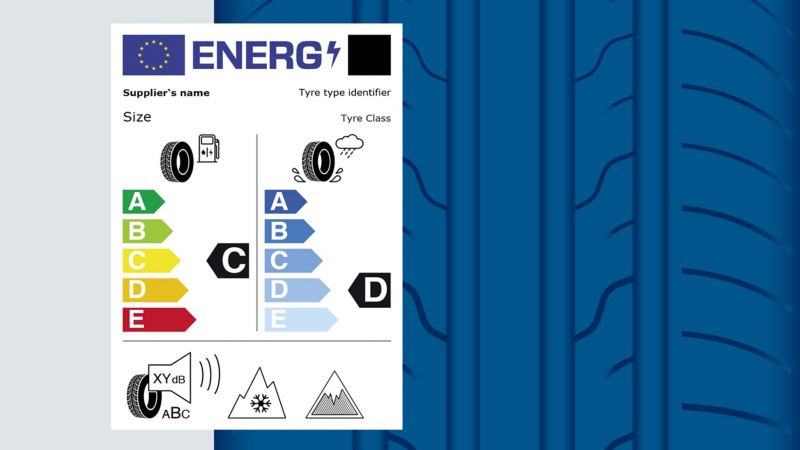 General
information
At the very top of the label, you'll find information on your tyre, such as the supplier, tyre type identification, tyre size and tyre class.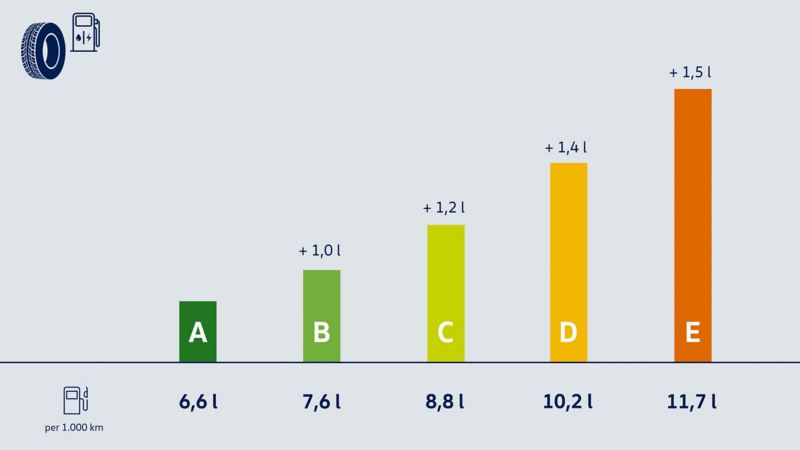 Fuel efficiency
The lower the resistance your tyres have to overcome when they're in action, the lower the amount of energy your Volkswagen needs. With a petrol or diesel vehicle, this will also help you save a few grams of CO2. Between class A and E at 1,000 km, the difference in fuel consumption may be up to 5.1 L.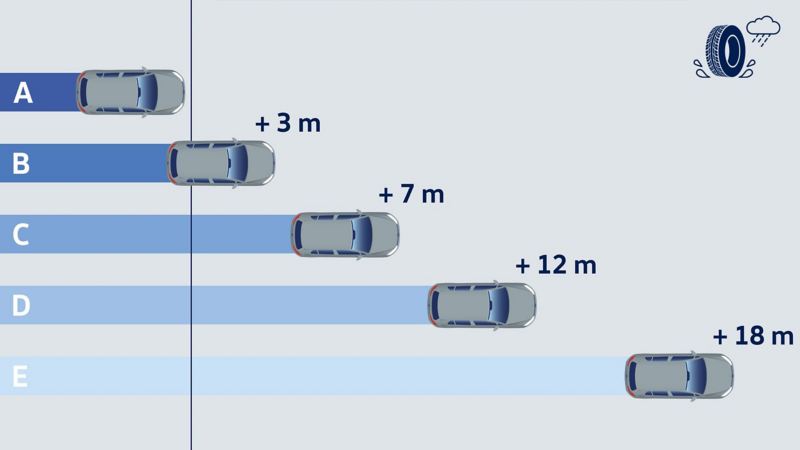 Wet grip
The more efficient the wet grip of your tyres, the shorter the braking distance on wet surfaces. Even at just 80 km/h, braking distance increases from one class to the next by 3 to 6 m.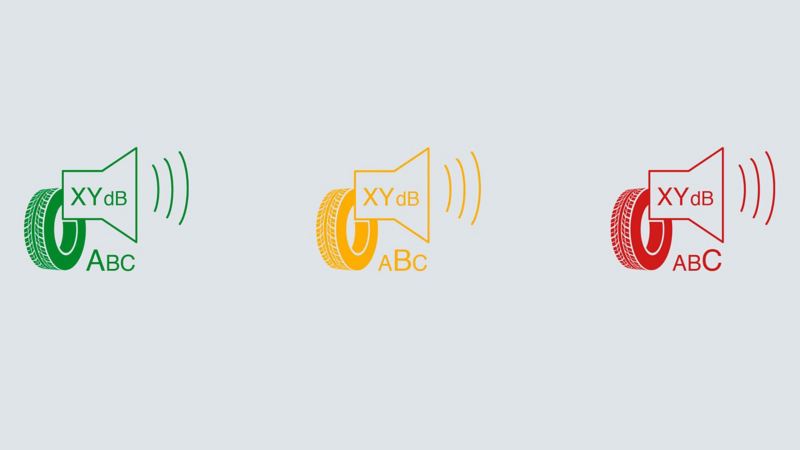 External rolling noise
Quiet tyres are more pleasant for you and the environment. As little as 10 dB extra are perceived as twice as loud. You can tell how loud or quiet a tyre is by its class, with A being the quietest and C the loudest.

Class A:
The external rolling noise is even below the EU limits that have been in force since 2016 by more than 3 dB.


Class B:
The external rolling noise complies with the EU limits in force since 2016 or is up to 3 dB lower.


Class C:
The external rolling noise complies with the EU limits in force since 2016.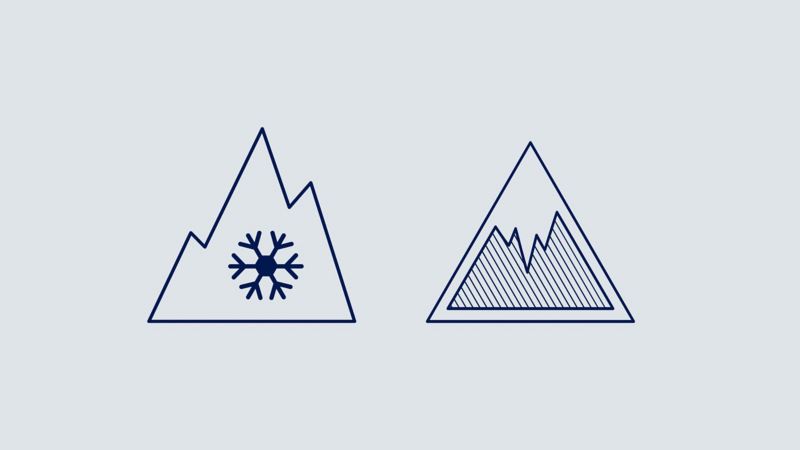 Ice and snow grip
The lower section of the label provides information on your tyre's snow or ice grip, for example the 3PMSF symbol – the abbreviation stands for "Three Peak Mountain Snow Flake". The corresponding symbols are only displayed if your tyre meets the requirements.
Do you want to know more?
Scan the QR code on the EU tyre label and receive additional information on your tyre, such as energy labels or product information sheets.