Volkswagen

Transporter

celebrates six decades of UK success 


Today's much-loved, award-winning Volkswagen vans are only the latest step in a 60-year journey that started with one clever idea.

2014 marked a significant milestone in the history of Volkswagen Commercial Vehicles: sixty years ago, the first ever right-hand drive Transporter arrived in the UK. Simple, cleverly engineered and more practical than anything else on the road at the time, the T1 marked the start of a revolution in the commercial vehicle industry. Today, celebrating its diamond anniversary, the jewel in the commercial vehicles' crown is one of the world's biggest-selling light commercial vehicles, with variants such as the camper enjoying cult status across generations of owners.


The Transporter's appeal remains unique. Over the years, the Transporter has helped millions of owners build businesses and fulfil dreams. From globetrotters to gardeners, beatniks to builders, the Transporter has become the default choice for many generations. While the Transporter has evolved dramatically during that time—through five generations—the philosophy and vision that created the original still holds true.

In addition to mobilising a nation, the Transporter has also been the backbone of Volkswagen Commercial Vehicles for the past six decades. From humble beginnings—just 786 were sold in its first year in the UK— the Transporter has been a driving force for Volkswagen. In 2013, UK sales of the Transporter reached 18,350—a record figure that demonstrates the vehicle's appeal is continuing to grow.
Volkswagen

Commercial

Vehicles: Bye bye, Bulli!
Our very last Volkswagen Bulli recently returned to its roots in Hanover to join the rest of its family - here's its story.
 
Volkswagen

Commercial

Vehicles: The Kombi's last wishes
As a tribute to the people who were a part of its life, the Volkswagen Kombi fulfils its last wishes...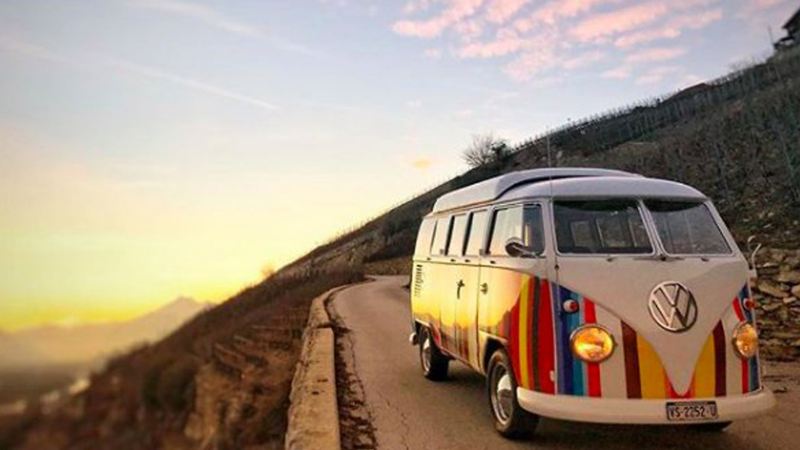 The Campervan adventures
The Campervan has given people across the globe the freedom to just pack up and go. Each one has travelled far and wide on some of the world's greatest roads, and they've made some incredible memories along the way.