Whether at home or away, the California 6.1 is the ideal travel and leisure camper van to make you feel right at home anywhere. Experience the efficient engines, high-quality interior fittings, modern infotainment and driver assistance systems as well as the innovative mobile online services.

Discover the features and pricing across the entire California 6.1 range. Simply select your preferred trims by clicking 'Add to comparison' and see all of their standard features and optional extras at a glance. Once you've decided on the California 6.1 you'd like to take a closer look at, click 'Build your own' to get started.
The movement that began with the Volkswagen camper van – a rolling symbol for independence and freedom – now brings you a true home on four wheels in the California 6.1. There is no better way to add to the success of a legend. And no better way to express your attitude to life.
Elevated roof
The California 6.1 offers comfort in a small space. You can set up the elevating roof of the California 6.1 in just a few easy steps at your holiday destination or stopover. The expanding roof gives you extra space to move around in the passenger compartment. Setting up the elevating roof is easy in the California Ocean as it's operated electrically. As night falls, you can transform the camper van into your own comfortable bedroom to sleep four.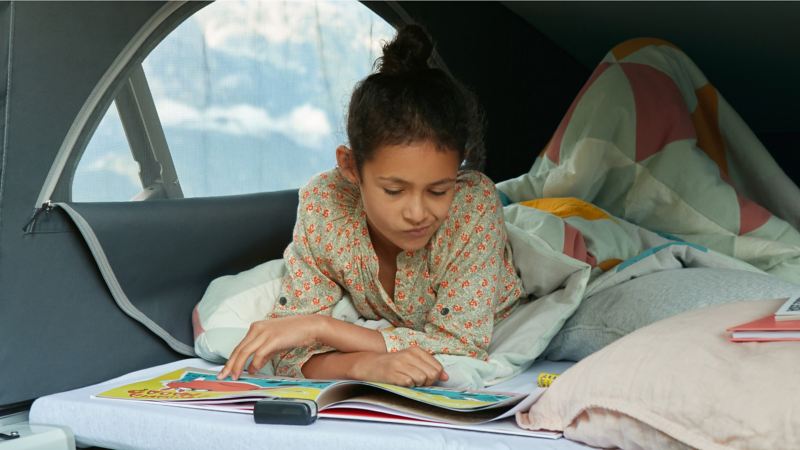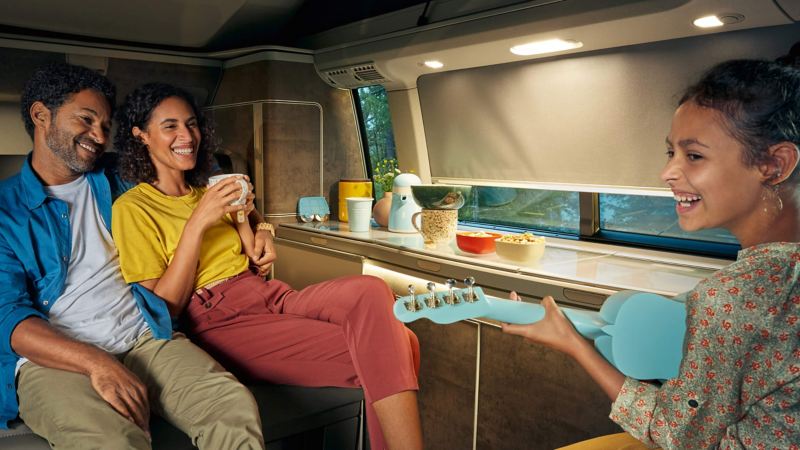 Fully fitted kitchen
Prepare a tasty meal anywhere, any time. A kitchen on wheels: the California 6.1 Coast and Ocean offers you a fully fitted kitchen with a cool box, sink and stove kitchen unit. The mini-kitchen in California 6.1 Beach Camper can help you prepare basic meals and is easily stowed when travelling. Plus there's a camping table and chairs which can be set up outside or stowed neatly away to save space when not being used.

Explore the comfort, innovation and technology of the California 6.1 in our walkaround video.
More comfort, more connectivity
The California 6.1 makes your journey as comfortable as possible with intelligent mobile online services and next-generation infotainment systems. The new infotainment systems are fully touchscreen and feature redesigned graphics, as well as an integrated SIM card as standard that offers a range of online functions and services.
The Volkswagen Digital Cockpit is a customisable, full colour digital 10.25" gauge cluster that lets the driver change views to display the most relevant information:
Classical view showing the speedometer and rev counter dials in a traditional format

Digital view without dials - vehicle speed and key

information

is displayed in text format

Digital view with additional

information

- as above but with additional vehicle and trip

information

displayed

Comes as standard on the

California

6.1 Ocean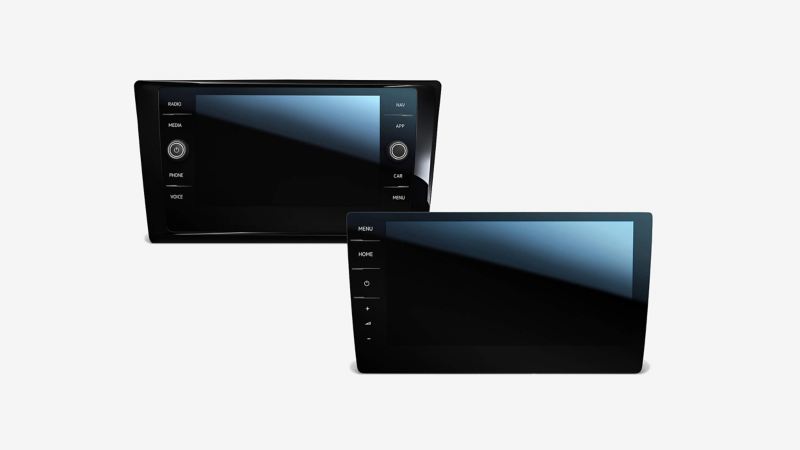 Constant online connectivity
All-new across the California 6.1 range, the integrated SIM card (eSIM) comes as standard with the new infotainment systems. The eSIM opens up a range of online-based functions and services to California 6.1 owners.
For example, following an accident, eCall automatically send the vehicle location to an emergency response centre and establishes a voice connection. If the driver doesn't respond, eCall automatically informs the emergency services. Internet connectivity also lets the California 6.1 access the new 'We Connect' world of mobile online service (MOS).
The California 6.1 has practical driver assistance and safety systems to support you in critical situations, when you're parking or changing lanes and much more.
Be prepared for almost anything with the safety systems in the California 6.1. The driving systems can safely intervene, helping to reduce the risk of accidents on the road.

Don't just take our word for it, read the latest California panel van reviews and awards below.
The Caravan and Motorhome Club awarded the Volkswagen California five stars in the Motorhome and Campervan Design Awards Buyers Guide for 2021. An indpendent, expert panel carried out a full review of the California 6.1 from technical specification, design and use of space, resulting in California finisihing in top position in the Campervan class. The panel of judges praised the California 6.1 for its premium comfort, state-of-the art connectivity, and extensive driver assistance technology.
Explore different
finance

options
With our easy-to-use finance calculator you can explore our wide range of finance offers. We have options available for all our vehicles on multiple finance products for both lease and purchase. Please note that stock vehicle offers are not shown in the Finance Calculator.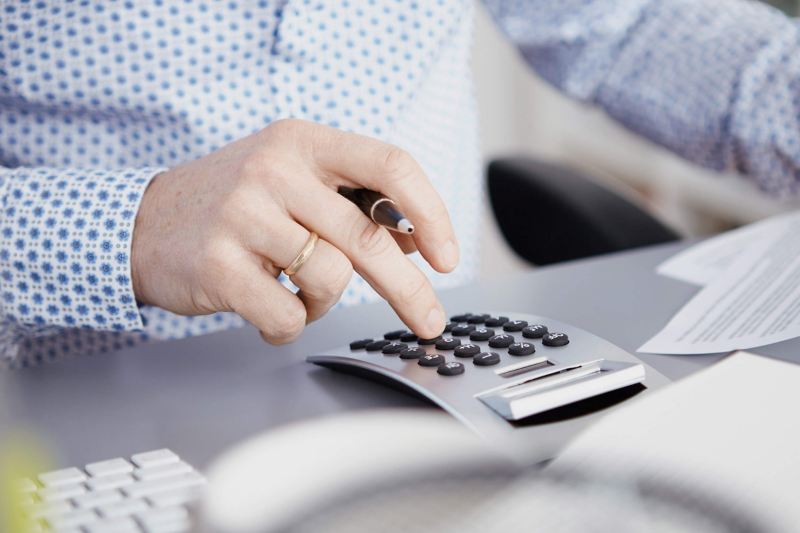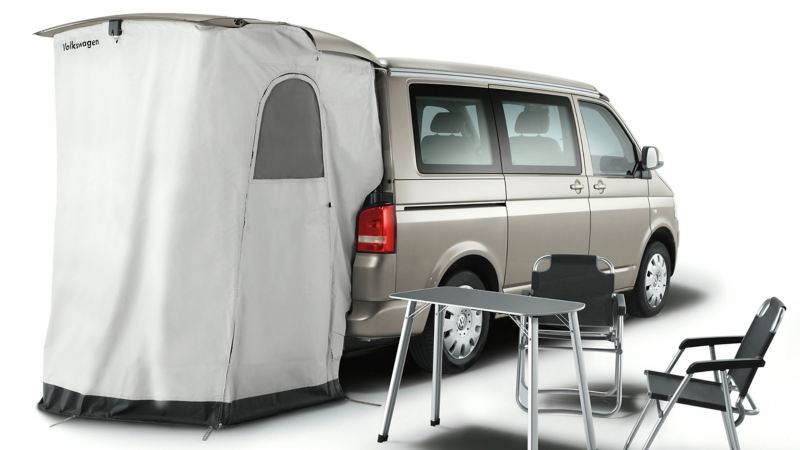 Find accessories for your
California

6.1

We offer a huge selection of accessories across the entire California 6.1 range. All of our accessories are supplied, verified and fitted by knowledgeable experts and most come with a two-year warranty. Click below to take a closer look.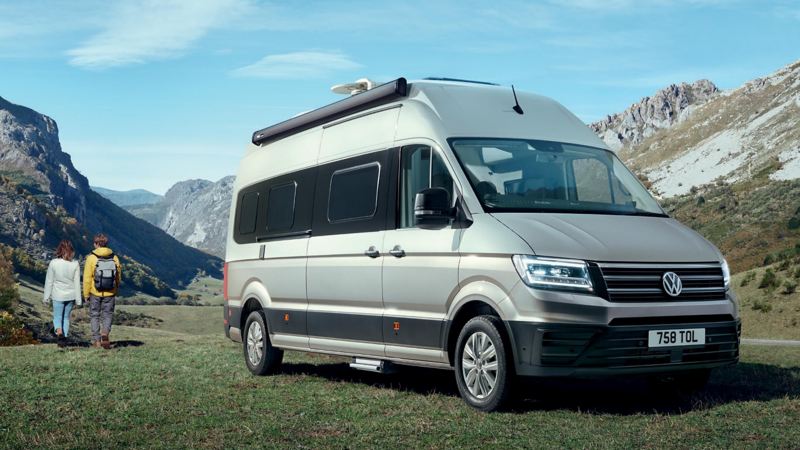 Take a look at our motorhomes and campervans 
Grand California
This spacious, comfortable motorhome comes with home comforts including a wetroom and toilet
Caddy California
The Caddy California is a compact camper that's perfect for adventures big and small.