Driving an 

electric

vehicle
Driving electric is better for the environment, you, and your business. The costs of running an electric van are dramatically lower than their traditional counterparts. Plus, with a constantly growing network of public chargers available, charging has never been simpler.

Electric vans also perform impressively. Electric vehicles have higher torque, meaning they accelerate more quickly. The battery is housed beneath the van meaning there's no compromise on interior space.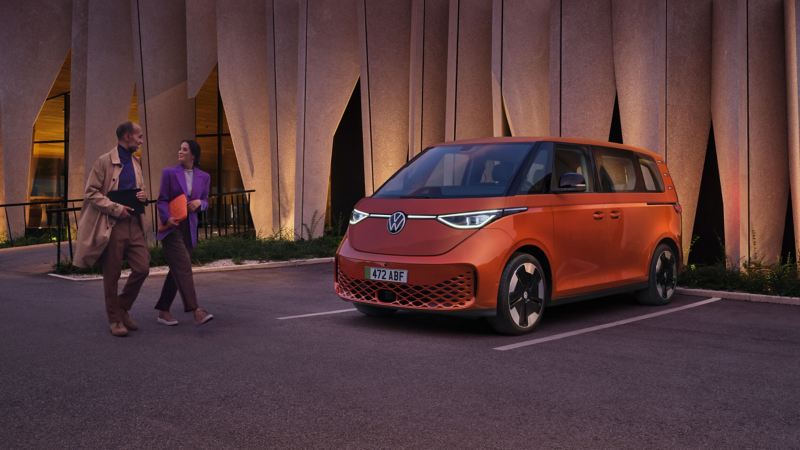 Why you should drive an

electric

van
Electricity is cheaper than petrol. By driving electric, you could see a real money saving benefits for you or your business.

As well as impressive performance and more space, electric vans have far fewer parts and are much easier to maintain and service.

The ID. Buzz boasts exceptional range and can travel up to 258 miles (combined WLTP) on a single charge1.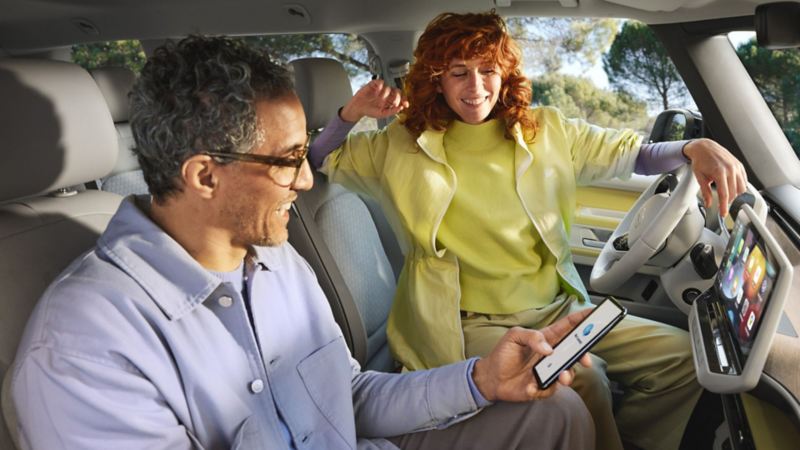 Benefits
A range of benefits including free charging points, the relatively low cost of electricity compared to petrol, and the fact you'll be exempt from many of the UK's congestion and low emission zones, means you can make substantial savings by switching to electric. 

Simulate running costs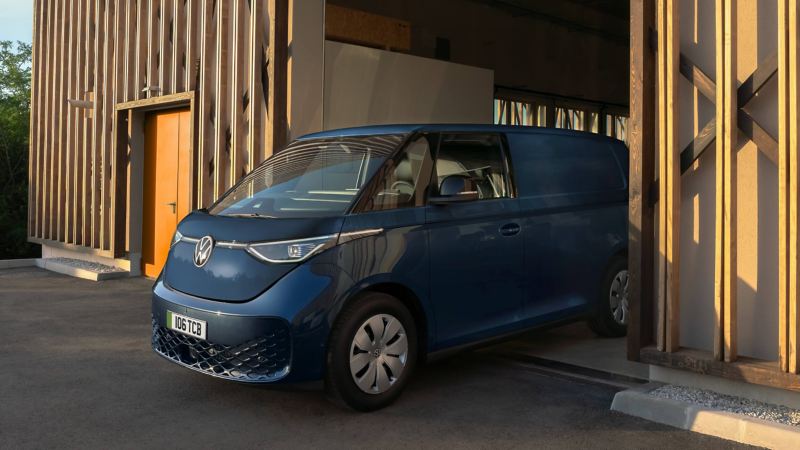 Charging an
electric

van

Charging an electric van is simple and flexible. Whether you install a charger at home, at your workplace, or use a public charger while out on a job, charging is far cheaper than filling up with petrol.

To make the charging process even easier, thanks to Plug & Charge2, you only have to plug in the cable and charging begins. This technology assigns authentication data to your vehicle, so that the charging station automatically recognises who you are, making charging even more convenient.

Charging time simulator
How far can you go?
With a powerful 77 kWh battery, the ID. Buzz can travel up to 258 miles without needing to top up at a charging station. This makes it ideal for both short errands and longer journeys1.