The ultimate parking challenge

We know that parking can cause you major headaches. In fact, 30% of van drivers rank small parking spaces as their biggest annoyance*. There's the economic side too, with van drivers clocking up on average £24m of parking fines every year**. That's why our Park Assist technology is there to help you navigate tight spaces and avoid fines.
To test Volkswagen's Park Assist system, we wanted to trial it against the best. To do that we asked Alastair Moffatt, a stunt driver who holds the world record for the tightest parallel park, to take on Park Assist in a specially designed challenge. The test was simple. Both Alastair and Park Assist had to park a Volkswagen Crafter, measuring 5.9 metres in length, into a 7.5-metre space. To add some extra difficulty, Alastair was asked to park using a handbrake turn.
While both competitors put on a masterclass in parking, it was clear that Park Assist was the most relaxing option. Watch the full video below to discover how 25 years of driving expertise fared against Volkswagen's engineering excellence.
*Volkswagen Commercial Vehicles survey, November 2019, 1,000 van drivers
**Freedom of Information request, May 2019, 51 Councils contacted and 45 responded
Park Assist proves itself
Ultrasonic sensors for parking 
Park Assist ensures your vehicle can fit into a space by scanning it with ultrasonic sensors located in the front bumper. Once the driver engages reverse, Park Assist puts the vehicle into the best starting position and automatically assumes control of the steering. All the driver has to do is operate the clutch, accelerator, and the brake. Park Assist handles multi-step parking into parallel and bay parking spaces.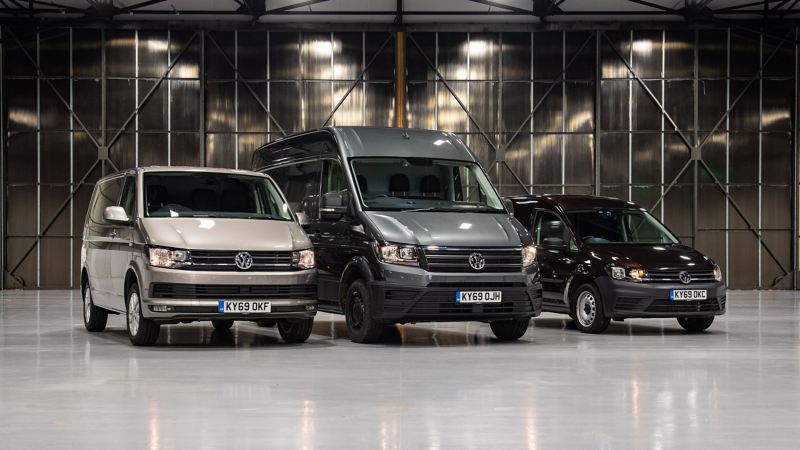 " I was really impressed with how nimble the

Volkswagen

Crafter

proved to be – handbrake turning such a big vehicle isn't always easy. I've spent years mastering the art of parking but taking on Park Assist was still a real challenge because it was 100 per cent accurate every time."

Professional Stunt Driver and Parking World Record Holder