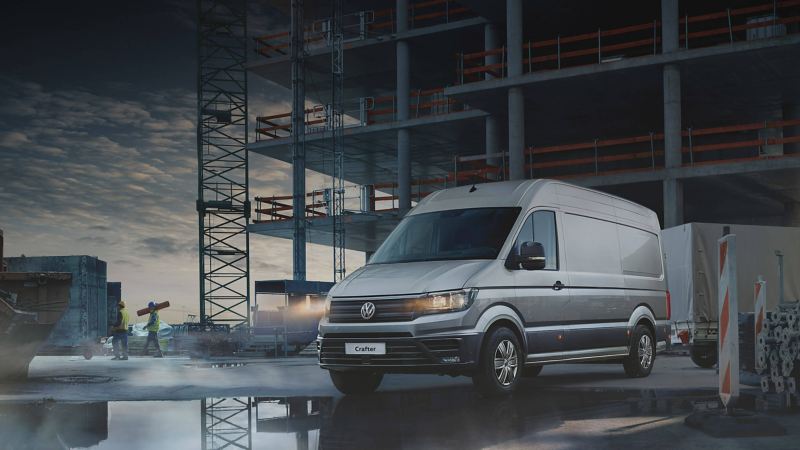 1
The award-winning

Crafter
Now a back-to-back winner of Parkers' Best Van of the Year award, the Crafter's supreme blend of utility, versatility and comfort continues to shine through. More practical, economical and innovative than ever before, the Crafter has a wide range of features to meet the needs of our business customers. Crafted by you. Engineered by us.
Experience the 

Crafter

panel van
Explore the comfort, innovation and technology of the Crafter panel van in our walkaround video.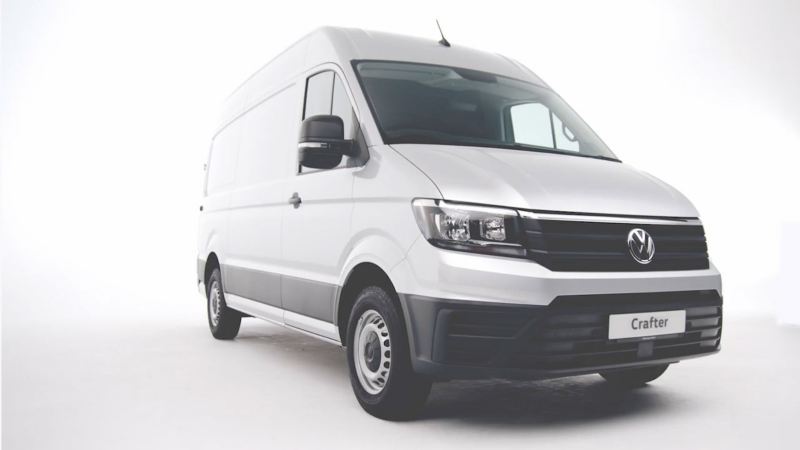 Choose your

Crafter

panel van
Discover the features and pricing across the entire Crafter panel van range. Simply select your preferred trims by clicking 'Add to comparison' and see all of their standard features and optional extras at a glance. Once you've decided on the Crafter panel van you'd like to take a closer look at, click 'Build your own' to get started.
The Crafter's innovative and intelligent driver assistance systems help to keep you and your cargo safe. From congested city multi-drop work to long-distance deliveries, our technology helps to reduce stress and increase safety on the road.



The Crafter comes with state-of-the-art driver assistance systems. Available as standard, Front Assist uses a radar to monitor your distance from the traffic in front and alerts you if you are too close. City Emergency Braking reduces the chance of a collision by triggering emergency braking when it detects critical distances.
Keeping you one step ahead

We know that driver and cargo safety is your top priority - that's why the Crafter comes with a suite of onboard assistance and monitoring systems to keep drivers safe and vans on the road.



Available as an option, Side Protection alerts you with visual and audible warnings if you're getting too close to other vehicles, pillars, walls or pedestrians.
The Crafter is the best in its class, featuring wide sliding doors that open up to 1,311 mm, and a high load compartment height of up to 2,196 mm. The Crafter is designed with space for shelving systems and is available with an optional universal floor for even more flexibility. We promise to work with you to tailor your Crafter and optimise the payload for your individual business requirements. With a wide range of payloads on offer from 735kg to 2,573kg, we are sure to find a solution to meet your needs.
Vehicle lengths and roof heights
Choose from three vehicle lengths and three vehicle heights. The Crafter features a wide range of individual combination options to make it your own.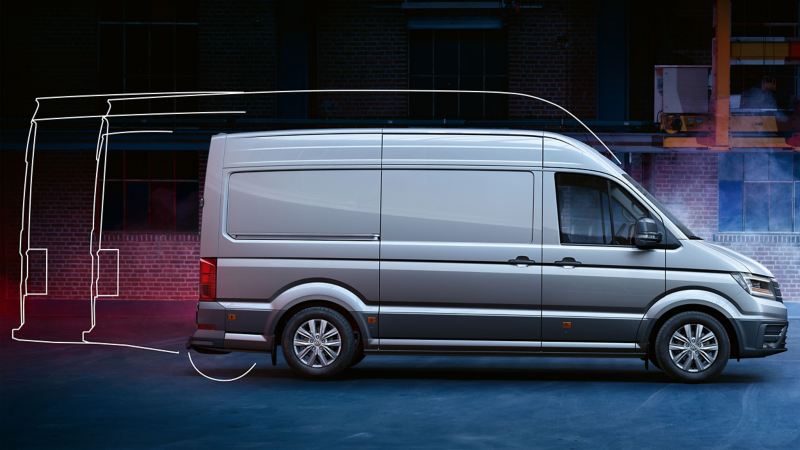 Medium wheelbase
Load length: 3,450 mm | vehicle length: 5,986 mm
Long wheelbase
Load length: 4,300 mm | vehicle length: 6,836 mm
Long wheelbase Maxi
Load length: 4,855 mm (plus overhang)
Vehicle length: 7,391 mm
Low roof
Vehicle height: 2,355 mm
High roof
Vehicle height: 2,590 mm
Super high roof
Vehicle height: 2,798 mm
Sometimes size does matter: that's why the Crafter provides space for four to six Euro pallets, depending on the wheelbase.