VFS

1.

Chrome accent on radiator grille and headlights are not available on

Crafter

and Grand

California

vehicles.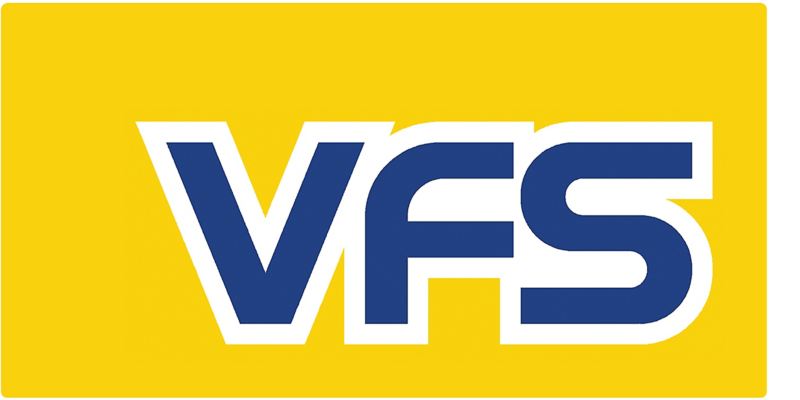 Since 1995 VFS Limited have built a reputation of supplying the highest quality LCV bodywork to major OEM manufacturers and Fleet operators throughout Europe and the UK. VFS Limited are part of the Truck bodies group of companies of the globally diverse Faist Group - www.faistgroup.com.
As partners in the Truck bodies group, VFS Limited share designs and manufacture with Scattolini SpA in Italy and Cabreta in France. Scattolini is the leading European manufacturer of Truck Bodies and Equipment, manufacturing Tipper and Dropside bodies for most Light Commercial Vehicles up to 5 tonnes, partnering the majority of European OEM's with satellite plants in four European counties and one non-European.
For OEM partners, VFS Limited have a proven track record in providing niche and mainstream multi-stage builds. As an ISO/TS 16949 Quality accredited supplier, VFS are the only UK supplier complying with the automotive industry QS9000 quality standard for tier 1 suppliers.
All VFS models including any optional equipment fitted in scope of WVTA, are certified to 2007/46/EC – the framework directive for Whole Vehicle Type Approval (WVTA) - implemented into law by all member states.
Conversion: dropside, luton, curtain side and tipper
Available for: Crafter
Contact us
023 80 613 612
www.vfs.co.uk
sales@vfs.co.uk
Our address
Unit 8, Barton Park Industrial Estate
Chickenhall Lane, Eastleigh
Hampshire, SO50 6RR