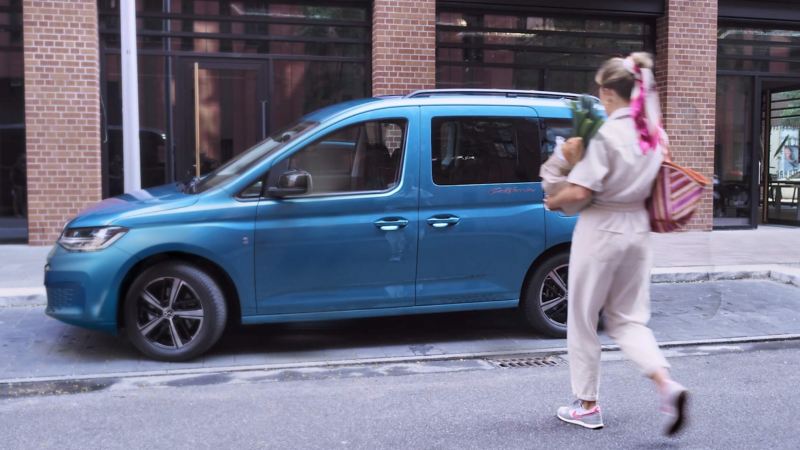 Coming Soon:
The new

Caddy

California



Say hello to the Caddy California. The all-new model is the most compact member of the California family, and combines comfort, convenience and connectivity. From the spacious foldout bed to the optional Digital Cockpit, versatile mini-kitchen, and al fresco dining set, the Caddy California is the perfect companion for adventures both big and small. Available from spring 2022.
Whether you want to read your book during the day or enjoy a peaceful night's sleep, the spacious foldable bed, which measures 1,980mm x 1,070mm and offers underneath storage, is the perfect place to relax. The disc-spring mattress offers total comfort, while the optional panoramic sunroof lets you experience a magical night underneath the stars.
The

California

Experience

Create your atmosphere
The new
Caddy
California
lets you create the perfect mood with privacy blinds and adjustable lighting. For a cosy night in, close the blinds and dim the lights, or increase the brightness to finish reading as the sun goes down.
Take a seat
To create the ultimate alfresco dinner, the new
Caddy
California
is equipped with two foldable chairs and a foldaway table. Neatly stored in the vehicle when travelling, the table and chairs can be set up in moments and securely stowed away once the plates are cleared.
The new Caddy California ensures all the family travel in comfort, with lumbar support on the front seats and adjustable, spacious rear seats. Other features include air conditioning, fold-down tables on the back of the front seats to keep passengers entertained, and ample storage under the front seats.