Nearly half of all van

drivers

risking £200 fine
Due to the introduction of new rules in early 2022, nearly half of all van
drivers

could face a £200 fine and six points on their licence, according to a study by

Volkswagen

Commercial

Vehicles.*

* Volkswagen Commercial Vehicles survey of 1,000 UK van drivers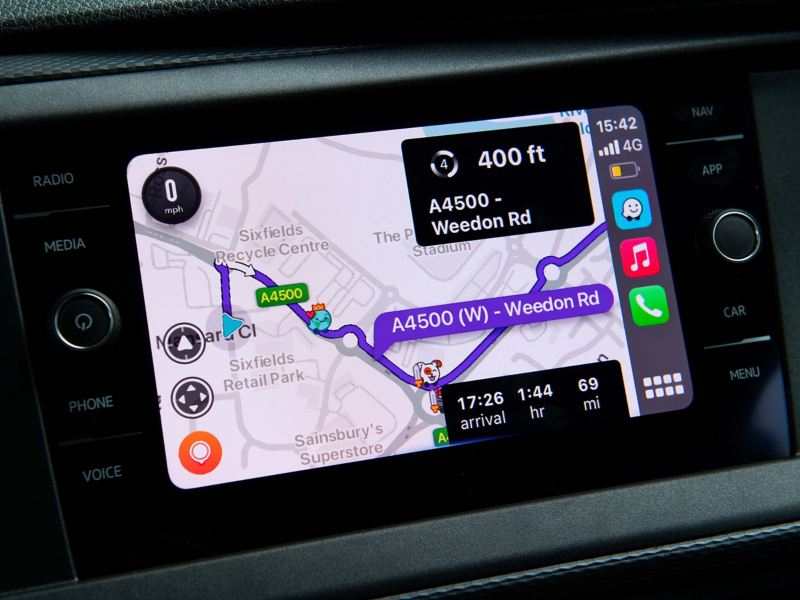 We sampled 1,000 UK van drivers and found that 46% use a sat nav app on their phone, but new rules making it illegal to touch a device while driving could mean they face punishment.
The legislation is designed to stop people from taking photos or scrolling through social media while operating a vehicle. Sat navs will still technically be legal to use on a phone, however, the device must be secured to the dashboard or windshield and not block your view. In addition, your device must have hands-free access, such as a Bluetooth headset, voice command or integration with your infotainment system.  
Sat navs are an important part of driving, with 93% of van drivers using one in some capacity. So, to help drivers stay on the right side of the law, we offer a wide range of navigation systems across our range. Our Discover and Discover Pro systems are comprehensive sat navs that are updated regularly, free of charge. App-Connect meanwhile allows you to use your phone's navigation app via the infotainment system using Android Auto or Apple CarPlay.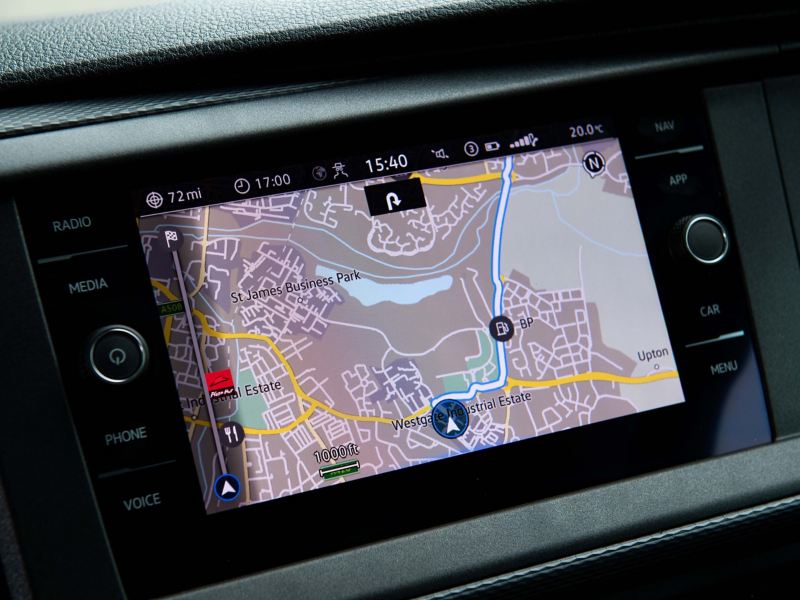 We know that van

drivers

rely on sat navs to get them from one job to the next, but it's important they do so legally.

Head of Sales Operations at

Volkswagen

Commercial

Vehicles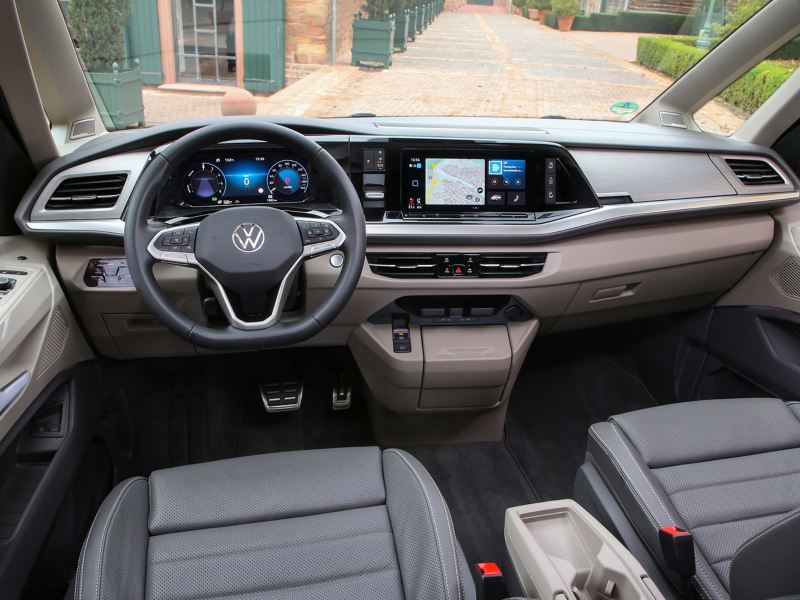 David Hanna, Head of Sales Operations at Volkswagen Commercial Vehicles, says: "No matter which app or device you prefer for your directions, we have the technology in our award-winning range of vehicles to get you from A to B in a way that best suits you, while ensuring both yourself and other road users are safe."