Summer is coming. For those wandering souls among you, that means getting back out onto the open road. New journeys, new adventures, same trusted camper van.
You need to make sure your van is as ready as you are for all the summer fun. Especially if it's been hibernating all winter. Here are a few things worth checking before you hit the road.
1. Look for engine leaks
One of the best ways to see what's been going on with your van over the winter is to look at the floor underneath it. Can you see any puddles? These could mean a leak from the coolant system, power-steering, engine, gearbox or brakes. And they're all worth getting checked out. Just take your camper into your nearest Van Centre. They can help you find and fix any problems and keep you exploring. 
2. Check your tyres
If your van's been parked in the same spot for months, the tyres could age quicker. This is particularly true in coastal areas where the sea air can affect tyres. So you need to make sure all your tyres are ready for the road.
First, check the pressure on all your tyres. You can find the correct settings in your owner's manual. Then look for any cuts, bulges, uneven wear and tear, or any objects embedded in the tread. Check all your tyres have the correct tread depth too—it's essential for good grip on the road, especially when conditions are wet or icy. Finally, make sure you have a spare tyre and changing kit. And make sure that spare is in just as good shape as the rest of your tyres. You never know when you might need it.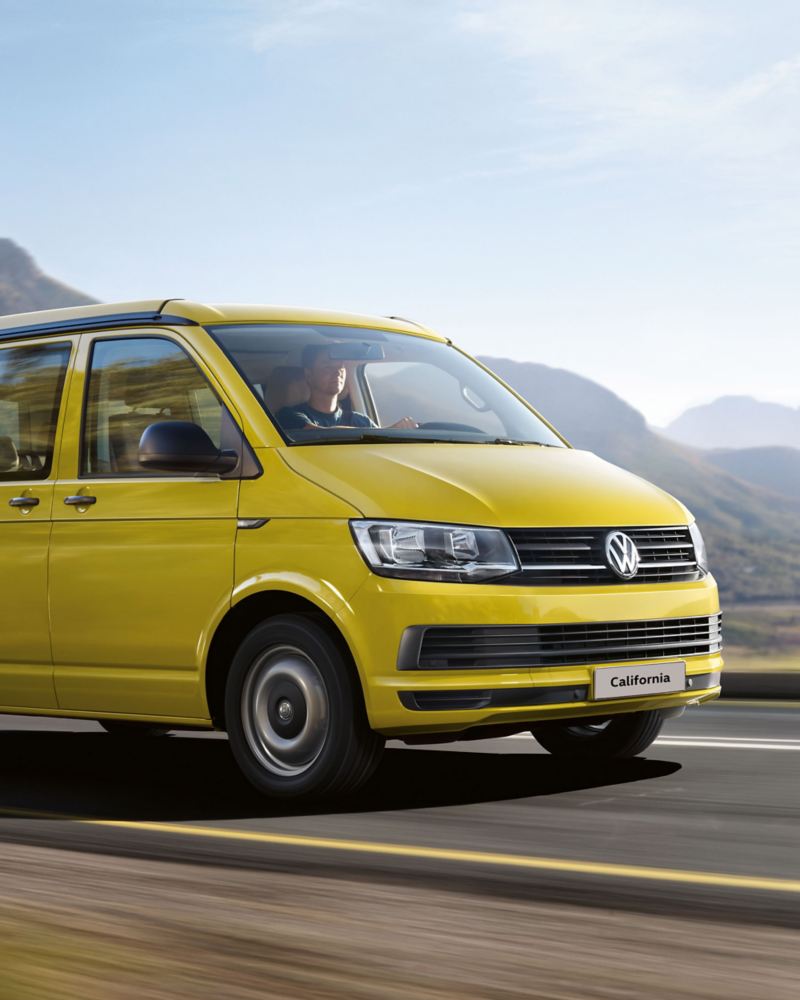 3. Flush out your van's water system
Before winter, you should always drain your van's water system, as any water will become stale. Also, if the water freezes, it could split the storage tank or pipes. If you didn't do it this year, add it to your list for the coming winter.
But, assuming your water system is empty, all you need to do now is flush the system through. To do this, first make sure you remove all the plugs from the van's water system or you might cause a flood. Then, connect the van's mains water supply and leave the taps running for a few minutes.
4. Maintain your battery and electrics
Before winter, you should always disconnect your battery and keep it away from moisture.
Assuming you've done this, you should only need to give the battery a good charge, clean the terminals and re-fit the battery. After that, check all the lights, alarm and any tracking devices are working.
5. Check windows, doors and seals
You need to make sure your van is still completely waterproof. Who knows when it'll need to protect you from a sudden, summer downpour? To do this, stand inside your van while someone else soaks the outside with a hose to check the windows, doors and seals are all still watertight. Prepare now, stay dry later. 
6. Prepare the kitchen equipment
Cooking in your camper van is one of the great joys of life on the road. So make sure your kitchen is in the same top form as the rest of your van.
Give the cooker top, kitchen utensils and barbecue a good clean. And check you've got enough cooking gas before setting out on a trip. 
7. Go for your first summer spin
There's no better way to make sure your van's ready for adventure than by taking it for a quick run out. A 20-minute drive should be enough to warm everything up and evaporate all the moisture in the engine and exhaust. You can also listen for any unusual engine noises and check the gauges are working as they should be. If everything seems okay, you're ready to get out on the road.
Long summer days exploring are what your camper van was made for. Follow these simple guidelines for a great time on the open road.