Bringing the service centre to you
When you buy a commercial vehicle from us, you can expect full flexibility in our service—whenever and wherever you need us.
We know businesses like yours want to reduce costly downtime. That's why one of the key focuses of our 'Working With You' promise, is to keep you moving.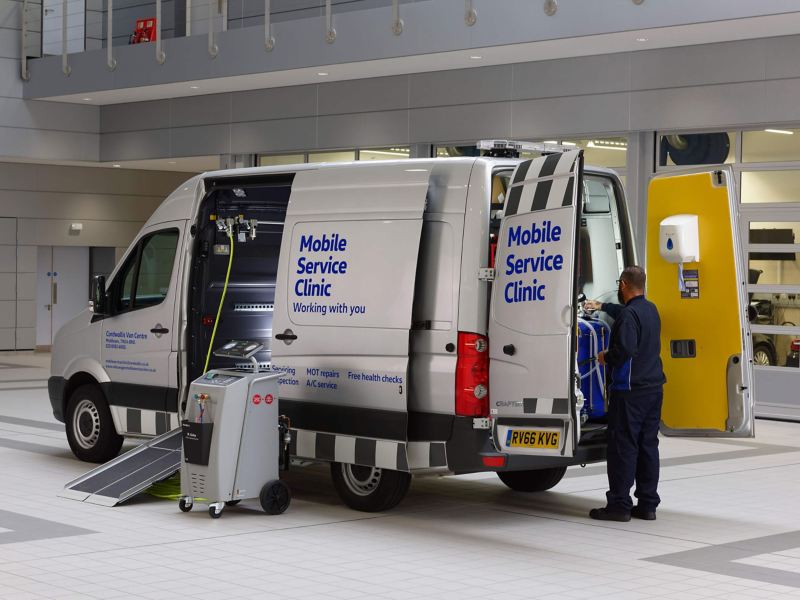 Fully equipped Mobile Service Clinics
We recently launched our Mobile Service: a fleet of fully equipped vans that bring the service centre to your doorstep, while you get on with your working day.
This growing fleet of service vans has been helping to keep customers up and running across the country. The vans feature an array of on-board tools enabling our fully trained and qualified technicians to carry out a wide range of repair work in the place and time that's most convenient for you—where you want and when you want.
I've been impressed with the availability of your team and the extensive knowledge of your mechanics. From a customer's point of view you have already saved us a fair amount of time and money in regards to your mechanics picking up faults.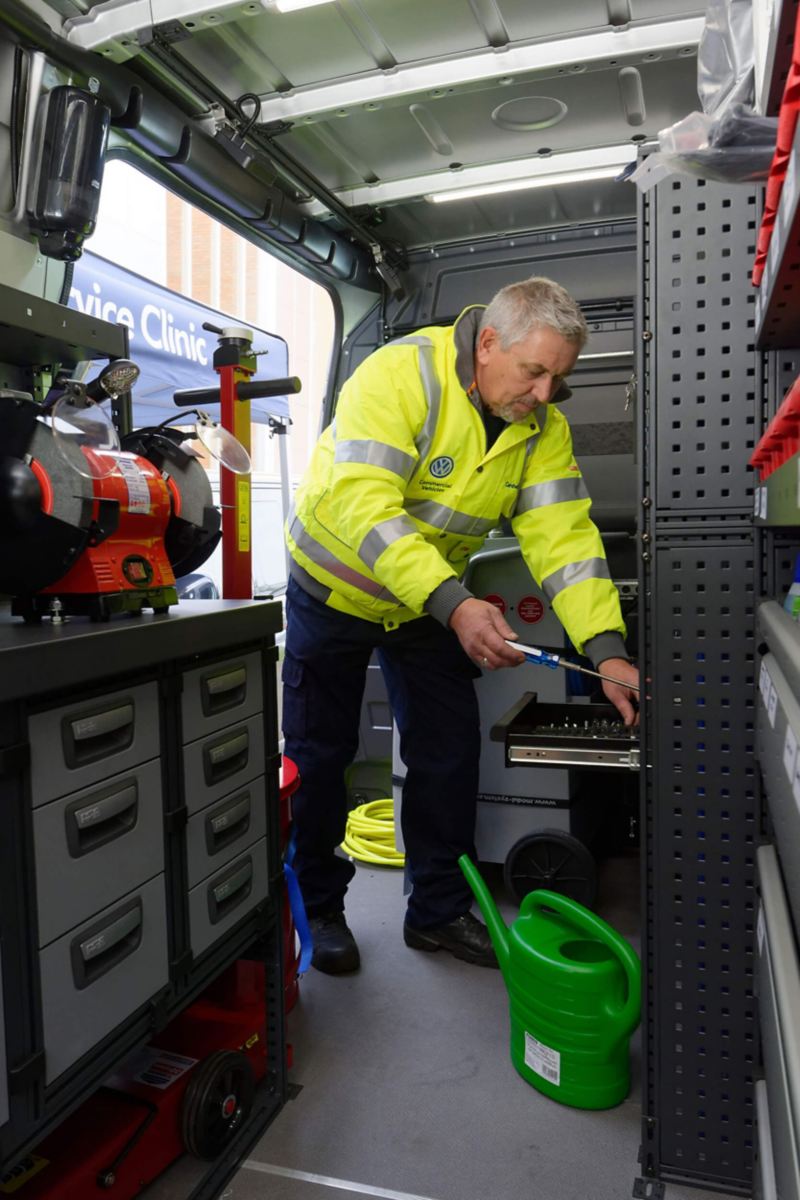 Reducing your downtime
The Mobile Service Clinics offer a range of on-site general services that includes MOT repairs, vehicle inspections, ODIS diagnostics and minor warranty work. We can also offer a free vehicle health check to help you catch problems before they arise, helping you cut downtime even further.
Also, because we bring the service centre to you, we can work on several different vehicles while we're with you. So you don't need to take multiple vehicles off the road on multiple days.
No more sitting in traffic, or sitting in a waiting area. We can do it all for you, there and then at your place of work. Especially as we cover all models of Volkswagen commercial vehicles.
I'm a fan of the service and feel that any fleet would benefit from this offering. However, what has impressed me more is your techs! They were polite, professional, on-time, methodical, organised and very well presented. Really like the service and your techs. You guys should be very proud of this service.

Fleet Manager, Net-a-Porter
Find out more about our flexible servicing options available to you by contacting your Van Centre. It could be a great way to help keep your business moving.

Mobile servicing is available at selected sites, with more being added all the time—so if we don't already, we'll be able to come to your doorstep soon.
These Van Centres currently offer mobile servicing within a 30 mile range: