Adjust your seat for perfect driving comfort

Volkswagen Commercial Vehicles partners with the British Chiropractic Association after revealing 70% of van drivers take three weeks off a year with back pain, costing the UK economy £21 billion 1.
We've got your back

More than two-thirds (70%) of van drivers have taken time off work due to back pain²—costing the UK economy on average £21 billion per year, according to a Volkswagen Commercial Vehicles survey. Drivers who suffer from 'Builder's Back' take an average of three weeks off work2 and the resulting downtime costs companies an estimated £500 a day per van. Poor seat adjustment could be to blame for triggering back issues, especially as many drivers spend up to seven hours a day in their vans.
Poor seat adjustment could be to blame for triggering back issues, especially as many drivers spend up to seven hours a day in their vans.
During a day's testing spent at Cordwallis Van Centre Heathrow, Volkswagen Commercial Vehicles and a British Chiropractic Association (BCA) chiropractor discovered that while half of van drivers say they adjust their seat to the correct position, two-thirds are still sitting incorrectly or missing crucial steps3. Although most drivers adjusted their seats before driving, many committed common mistakes of positioning the seat too close to the steering wheel and angling the seat too far back.

We were delighted the BCA were on hand to help us during our testing at the Cordwallis Van Centre and to provide us with some top tips to ensure

drivers

are able to understand the correct way to adjust their seats and avoid back pain.

Head of Marketing,

Volkswagen

Commercial

Vehicles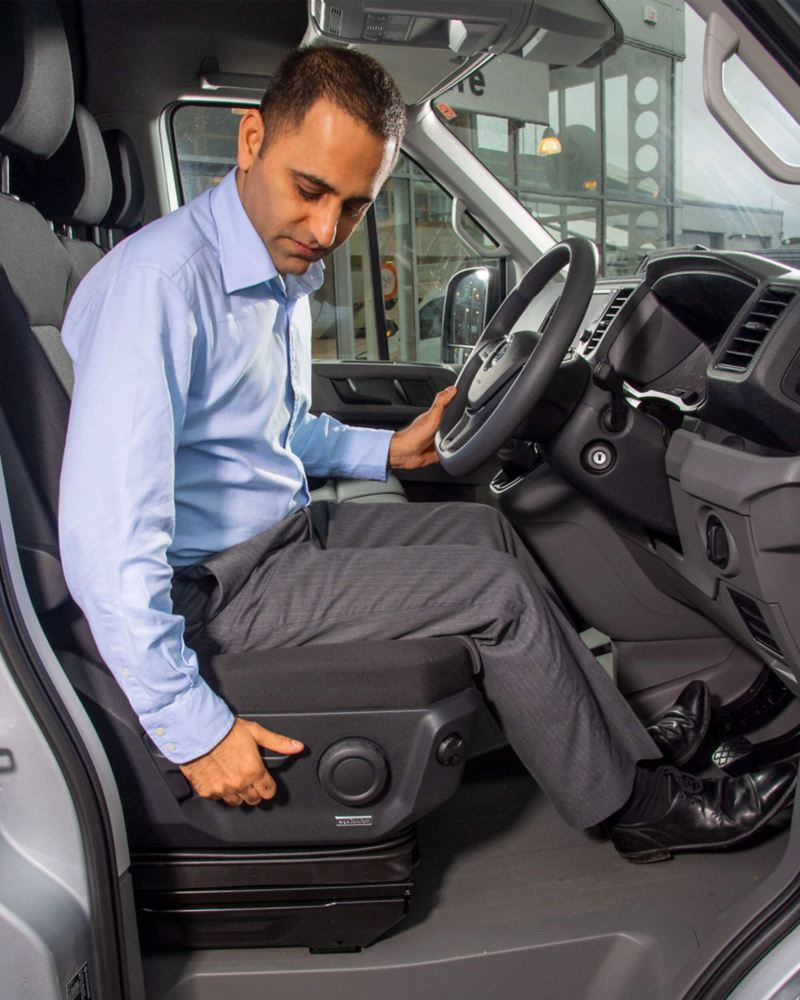 1. Height 
Adjust the seat height so your thighs are parallel with the floor and, if possible, your hips are higher than your knees.   
2. Pedals  

You should be able to push the pedals to the floor with a bend in your knees.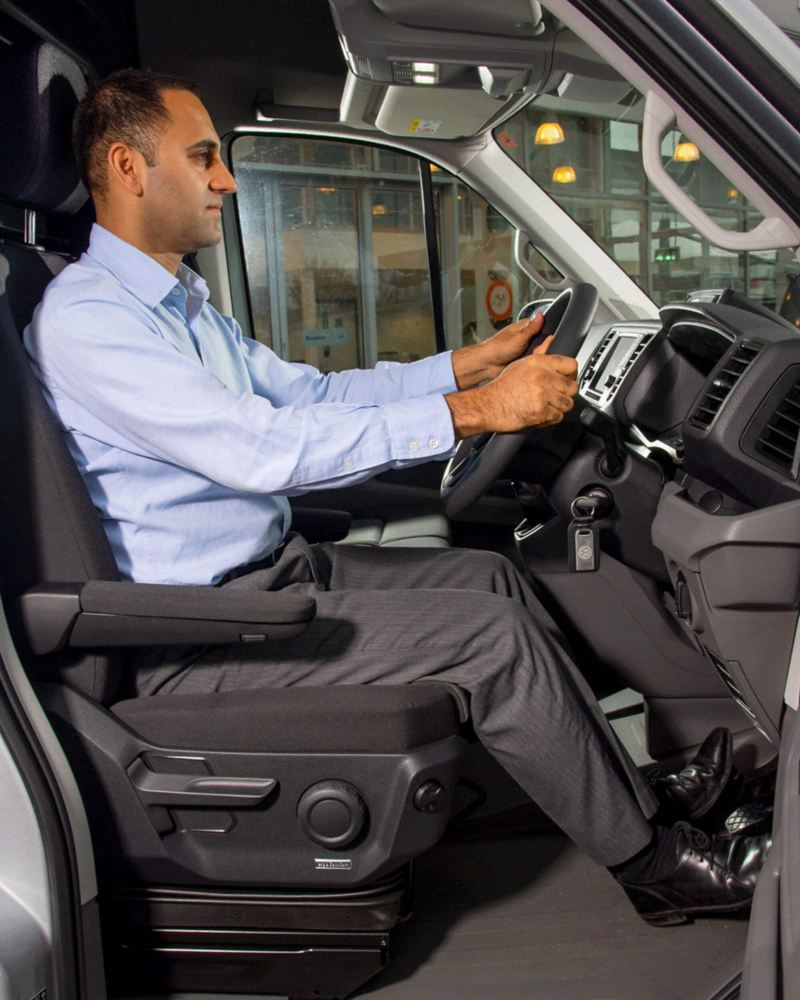 3. 110° angle 
Bring your seat all the way up, then take it back until you're comfortable and have a 110° angle between your back and thighs.   
4. Lumbar support   
Adjust the lumbar support so you feel it support the hollow of your back, but without causing your spine to arch more than normal.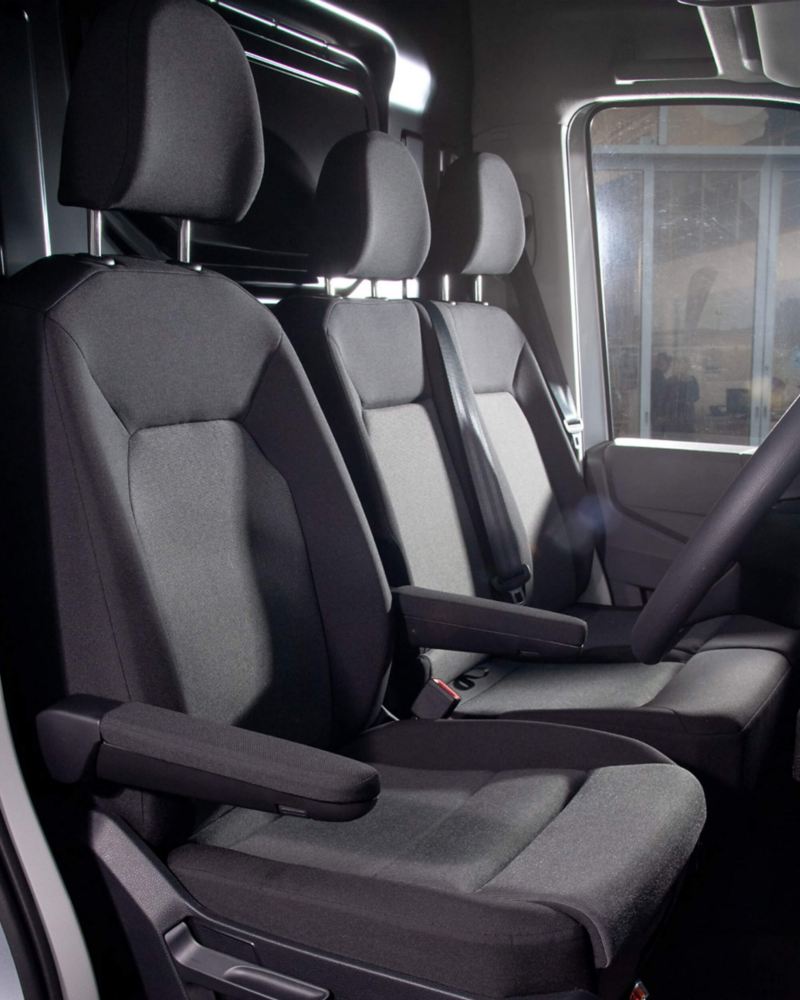 5. Head restraint  
Adjust the height and angle so you feel the centre of the support touch the middle of your head. The head restraint does not always have to touch your head when driving.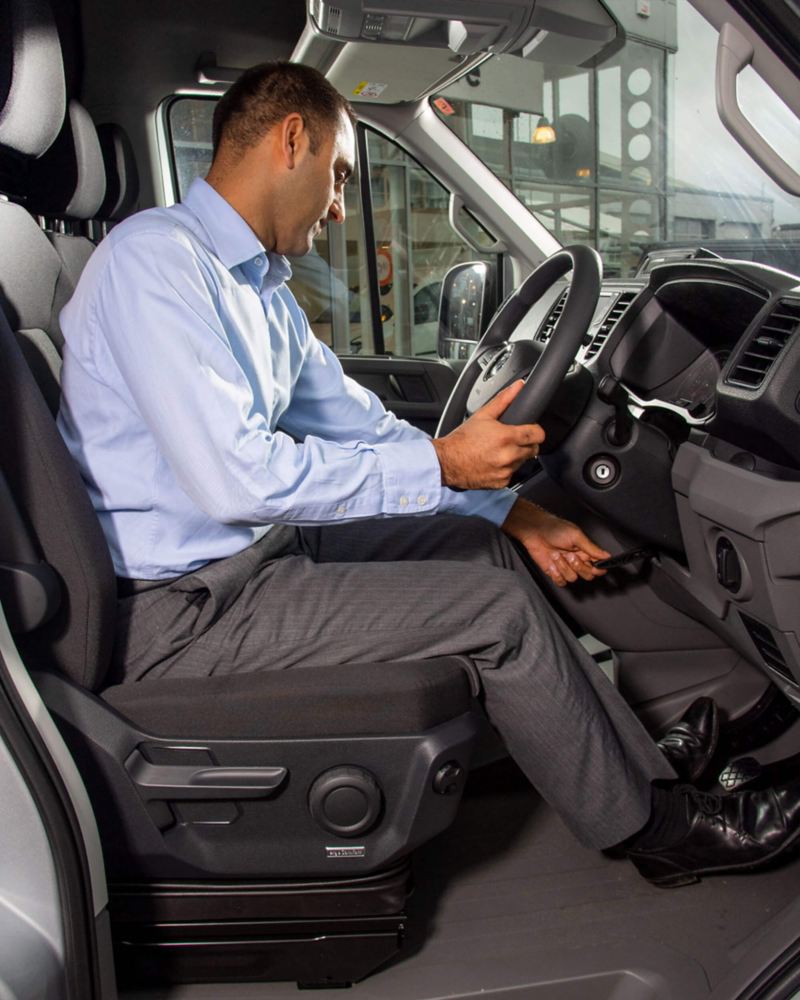 6. Steering wheel 

Once you're sat correctly, bring your arm up in front of you and position the centre of the steering wheel in line with the fold of your wrist.  
7. Rear mirror
Lift up your chest by five degrees before adjusting your mirrors—this helps you keep an upright position on long drives.
Many people now point to driving as a trigger for their back or neck pain, so it's really important that your van is set up properly for your needs, to help ease the strain that driving—especially for long periods of time – can have on your back and neck.

British Chiropractic Association member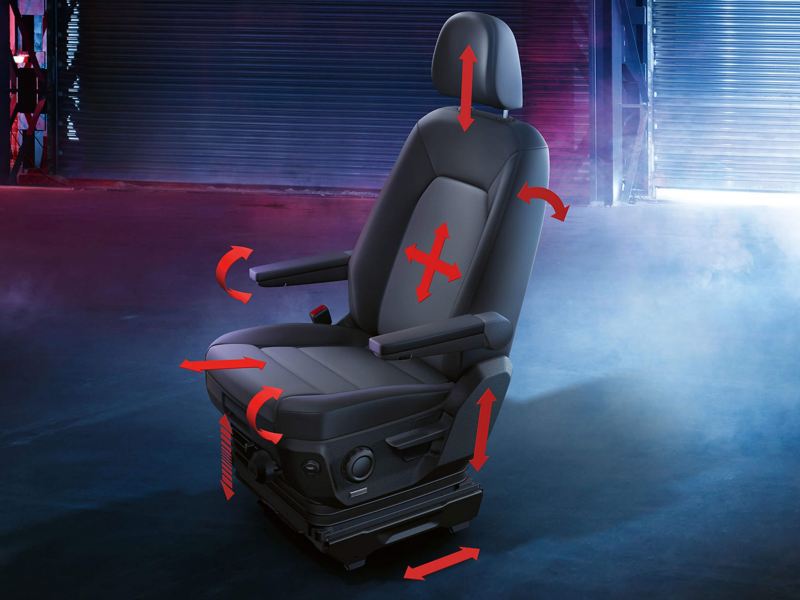 Back in business    

We know that you spend most of your day in our vans, so we want them to be as smooth and comfortable as possible to drive. The more adjustable your seat, the better; Crafter owners can choose between ergoComfort and ergoActive seat options. The ergoComfort seat features up to 20-way adjustment for proper support, and the inbuilt suspension softens bumpy country roads as well as potholes and speed bumps. The ergoActive seat adds next-generation seat foam and a massage function to 14-way adjustment for optimum back care. Our ergonomic design keeps you comfortable in the cab and ready to work.
As part of our brand promise,

Working

With You,

Volkswagen

Commercial

Vehicles aims to create the smoothest and most comfortable journey possible for van

drivers

, and in turn avoid downtime, especially as so many of our customers spend such extended periods of time in their van.

Head of Marketing,

Volkswagen

Commercial

Vehicles