Ongoing innovation is key to continued success: just because something's good, it doesn't mean it can't be better. Take safety features on vehicles, for example. Seat belts—one of the first major life-saving technologies—have been mandatory for front seat passengers since 1983. But since then a raft of innovative developments have come on board, and we remain committed to keeping you safe on the road.
We've set a new benchmark for commercial vehicle safety. Here in the UK, the entire Volkswagen Commercial Vehicles van range has left the factory with autonomous emergency braking (AEB) as standard since 2017, incorporating Front Assist, City Emergency Braking and Post-Collision Braking systems. The industry's realised this too, recognising our dedication to improving safety with multiple awards for us and our vans.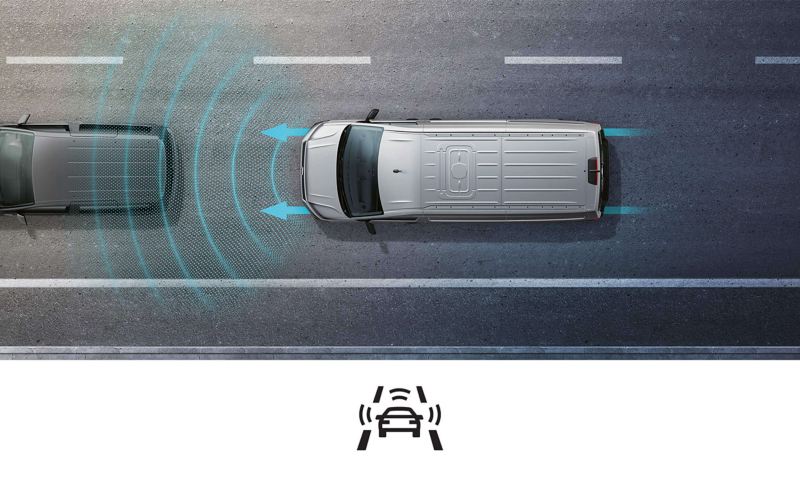 Volkswagen

Commercial

Vehicles has ensured that all

drivers

benefit from what Thatcham Research calls the most significant development in vehicle safety since the seat belt.
Ground-braking technology
Front Assist helps you manage your surroundings by monitoring the road ahead and measuring critical distances. If it detects a potential collision, the system will alert you visually and audibly as well as preparing the braking system for an emergency brake application.  
The City Emergency Braking feature is active in traffic at speeds of up to 18mph. If drivers don't brake hard enough then the system boosts the braking pressure, and if they don't brake at all then the system will autonomously brake in an attempt to avoid an accident, or reduce the collision's severity. 
In 2016, the Department for Transport reported that this technology could have prevented 348 deaths or serious injuries and 2,496 accidents if fitted to all commercial vehicles below 3.5 tonnes. Thatcham Research also estimates autonomous braking could save 1,000 lives and 120,000 casualties over the next decade.
To date,

Volkswagen

is the only

commercial

vehicle maker offering AEB as standard across its entire van range. With the number of accidents involving vans increasing year on year, AEB's proven ability to avoid and mitigate collisions should not be overlooked.

Director of Research at Thatcham Research Centre
 
No risk too small
Accidents can still happen, no matter how good the driver. What's more, 25% of road accidents include a secondary collision. Recognising this, Volkswagen Commercial Vehicles' Post-Collision Braking uses autonomous braking technology to help prevent secondary collisions. In response to a first collision, the vehicle slows to 6mph and activates the hazard lights, mitigating the risk of further impacts. The driver—if still in a condition to do so—can regain control of the vehicle's direction and speed.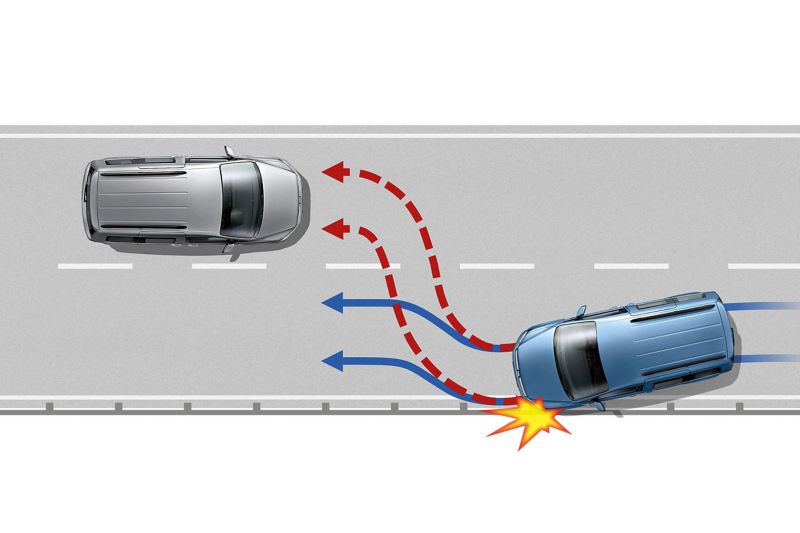 Autonomous emergency braking systems mean safer vehicles, fewer accidents and therefore reduced downtime and lower costs for fleets

Director of

Volkswagen

Commercial

Vehicles UK
Your trusted partner
You don't just get a van that's won awards for safety from us—you get one that comes backed with our Working With You promise to look after you and keep your business moving. Thanks to the experience and assistance of our dedicated Van Centres, this is guaranteed long after you've driven off the forecourt. Whether you're using a Van Centre with extended opening hours to suit your business needs or our Mobile Service Clinics to take the hassle out of vehicle maintenance, you can count on our experienced network day in, day out.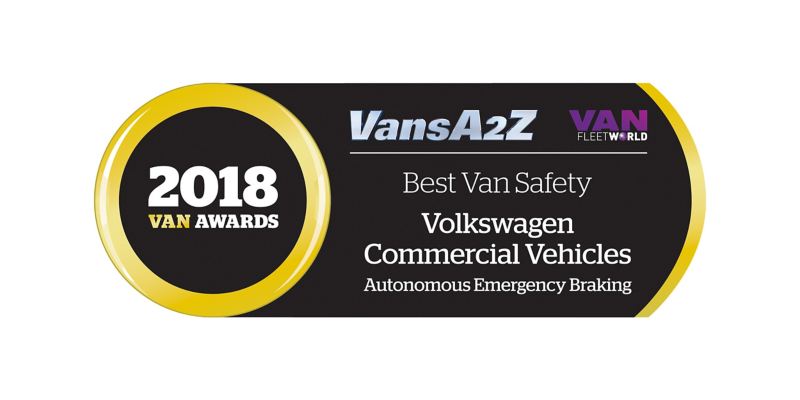 2018 Van Fleet World/VansA2Z Awards:
2017
Commercial

Fleet Awards
Van Fleet Manufacturer of the Year
Driving up standards
Our innovative safety solutions may have won us a cabinet full of fleet awards, but the perks are all yours. Volkswagen Commercial Vehicles' range of safety features can lead to lower insurance premiums as well as reduced repair costs and vehicle downtime. Industry figureheads including Thatcham Research, What Van? and numerous awards panels have recognised our pioneering approach to vehicle safety and the benefits for businesses partnering with Volkswagen Commercial Vehicles.