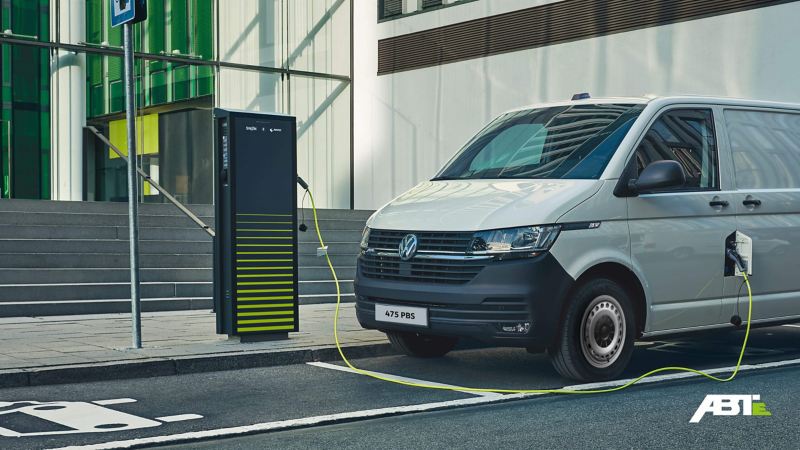 The new ABT e-

Transporter

6.1
Electrically driven, classically dependable.

The ABT e-Transporter is available from stock only. Contact your local Van Centre for details
We understand that no matter what kind of drivetrain your vehicle has it needs to be robust and dependable. By combining our expertise with ABT e-Line we've taken the same impeccable standards you've come to love about our vehicles, but updated the drivetrain to be more sustainable than ever.

With a range of 82 miles1, the ABT e-Transporter 6.1 is perfectly suited to many different business types, including local couriers, delivery drivers, and local businesses. Plus, a 6.7m3 load volume and a payload of up to 996kg makes it easier to meet the demands of your working day. The ABT e-Transporter 6.1 is available as either a panel van or kombi van.  
Choose from two trim levels to suit your needs
The new ABT e-Transporter 6.1 is available in two trims. Both come with a wide variety of features, including the following highlights:
        ABT e-
Transporter

6.1 
Front Assist with City Emergency Braking System


Electronically adjustable and heated exterior door mirrors

Climatic air conditioning system

Composition Colour DAB+ radio system with 6.5 inch touch-screen
        ABT e-
Transporter

6.1 Advance 
Body-coloured exterior door mirror housings, door handles and bumpers


LED headlights with seperate LED daytime running light

Front and rear parking sensors

Electrically foldable exterior door mirrors
Experience the ABT e-

Transporter

6.1

Explore the groundbreaking technology of the ABT e-Transporter 6.1 in our walkaround video. You can also watch What Car?'s review of the ABT e-Transporter 6.1 here.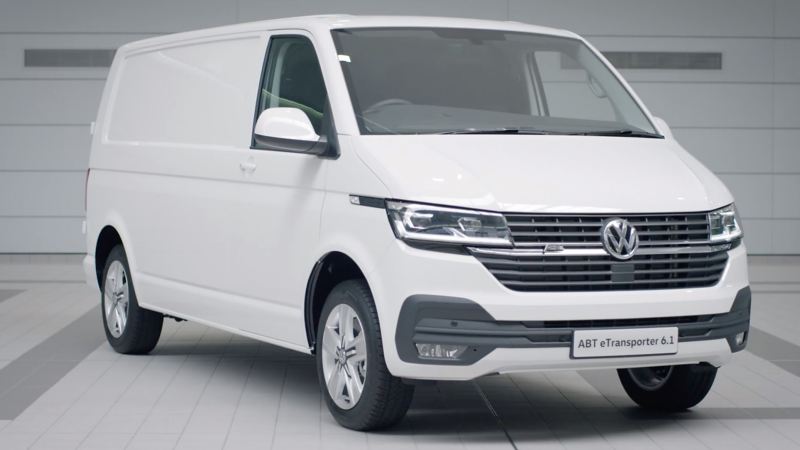 Pack more in with the ABT e-

Transporter

6.1
The ABT e-Transporter 6.1 comes with the latest range of our innovative Driver Assistance systems, making it safe and easy to drive.  


Volkswagen were the first to include Front Assist and City Emergency Braking as standard across its entire van range. The upgraded Front Assist detects when the vehicle ahead is getting too close, as well as both pedestrians and cyclists, and will prepare the ABT e-Transporter 6.1's brakes if needed. If the risk remains, the system will partially apply the brakes to give you a helping hand.
Performance you can rely on 
ABT e-

Transporter

6.1 panel van

ABT e-

Transporter

6.1

kombi

Combined power consumption2
ABT e-
Transporter

6.1 panel van
ABT e-
Transporter

6.1

kombi
Power and performance
The ABT e-Transporter 6.1's electric drivetrain doesn't compromise on power. The standard 83kW electric motor packs 200 Nm of torque and can accelerate from 0-62 mph in 17.4 seconds. Built to the high standards of quality you've come to expect from Volkswagen Commercial Vehicles, the motor is lighter, quieter and smoother to drive than ever before. Plus, the ABT e-Transporter 6.1's payload is not compromised, as the compact batteries are fitted below the load area. We're so confident in the quality of the ABT e-Transporter 6.1, that the high voltage battery comes with an eight years or 100,000 miles warranty (whichever is soonest) on all material or manufacturing defects.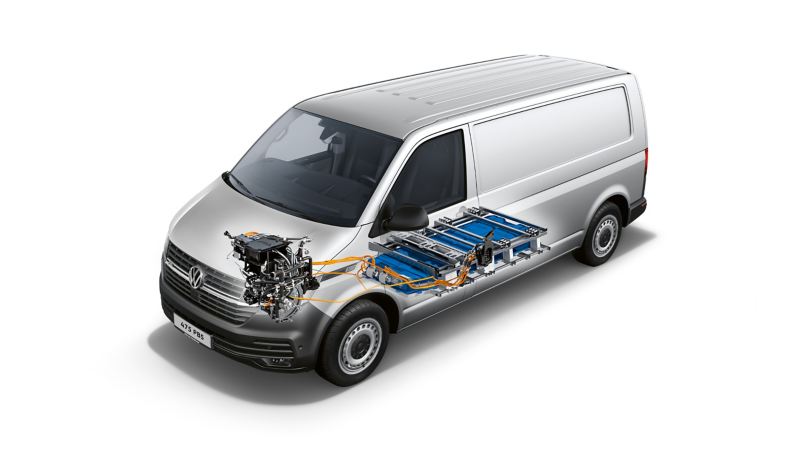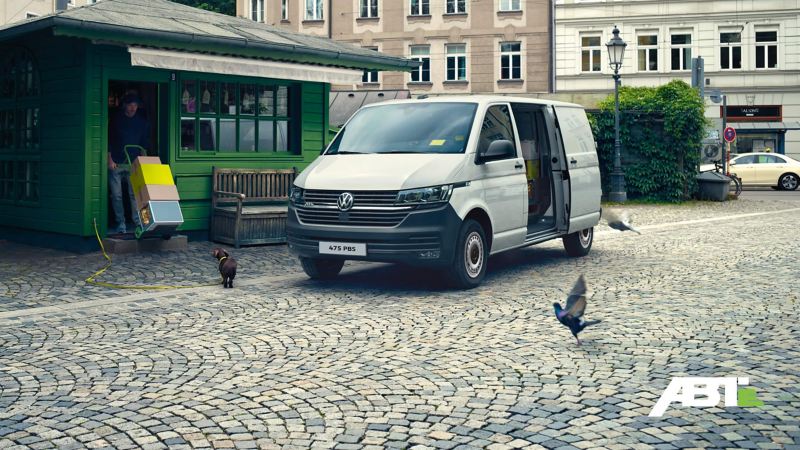 Built for your business
With a high load capacity and a wide range of equipment as standard, the ABT e-Transporter 6.1 is built with your business in mind. Driving the ABT e-Transporter 6.1 means zero road tax (VED) and lower running and servicing costs, saving you and your business money. Plus, because the ABT e-Transporter 6.1 is zero-emissions whilst driving, it's also exempt from low emission zone charges, including the London Congestion Charge. The government now offers grants that can lower the sale price of your electric vehicle and even cut the cost of installing at-home charging stations. You can take advantage of these money-saving initiatives that make going green more affordable as well as practical. 
Government Plug In Vehicle grant
The ABT e-Transporter 6.1 currently qualifies for the Plug In Vehicle grant3, offered by the Office for Zero Emission Vehicles (OZEV) to promote the purchase of ultra-low emission vehicles.

The £6,000 grant has already been deducted from the recommended 'on the road' price shown (and therefore the recommended 'on the road' price will increase in the event that grant funding is withdrawn, or eligibility for the grant or the grant amount changes, for any reason).
Your local Van Centre will submit the details of your order online in order to claim the grant funding. The grant is subject to full T&Cs and eligibility requirements
To find out more contact your local Van Centre or visit https://www.gov.uk/plug-in-car-van-grants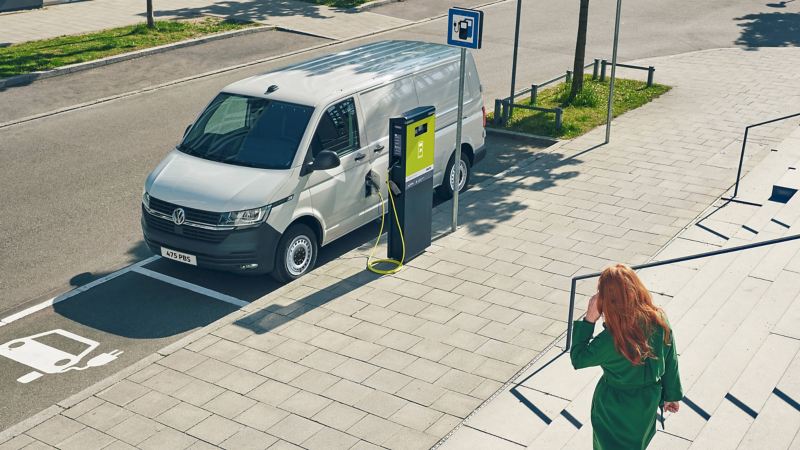 The Combined Charging System (CCS) socket on the new ABT e-Transporter 6.1 provides a flexible charging solution, combining the ability to charge via both AC and DC. This means you can easily charge your vehicle at home or on the go. If you need to charge while away from home, there is an ever-expanding network of public charging points across the country. You can also charge at home via a domestic 3-pin socket4 or a wallbox. A Type 2 charging cable is included with the vehicle as standard.
A perfect match: Volkswagen and ABT e-Line
We're delighted to collaborate with ABT e-Line, a company that is considered a pacesetter for electric mobility for both motorsport and road vehicles.
Together we have introduced the ABT e-Transporter 6.1, an all-electric version of the iconic Transporter 6.1 and our first fully electric van in the UK. Replacing the internal combustion engine with an electric power train has the potential to greatly reduce greenhouse gas emissions from the transportation sector.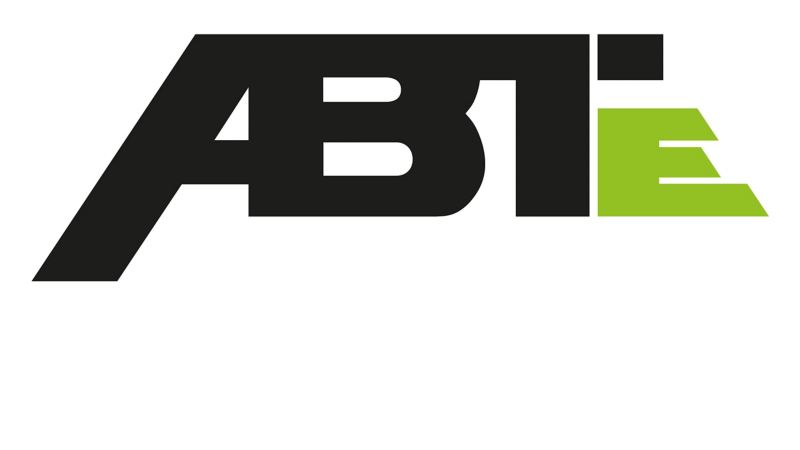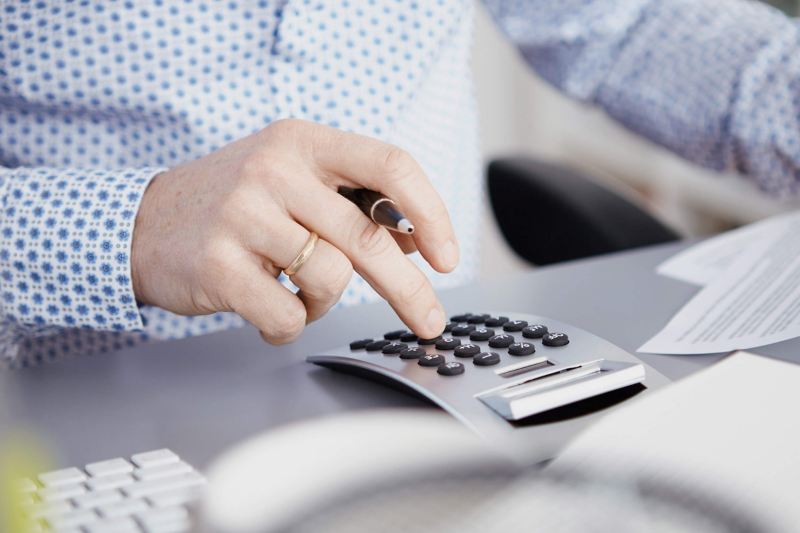 Explore different finance options
With our easy-to-use finance calculator you can explore our wide range of finance offers. We have options available for all our vehicles on multiple finance products for both lease and purchase. Please note that stock vehicle offers are not shown in the Finance Calculator.