Supremely equipped. Superbly appointed.
The Caravelle 6.1 is available from stock only. Due to its success we only have limited stock available, contact your local Van Centre to find out more.
For over 30 years, the beautifully engineered Caravelle has met the high standards of professional passenger transport. Its comfortable interior and state-of-the-art infotainment systems, combined with a versatile driver workplace and low fuel consumption make it the ideal vehicle for you and your customers.
Comfort for you and your passengers
Comfort is key in the Caravelle 6.1 with its folding armrests on the driver's seat, clever floor-mounted rail system enabling rear seats for multiple configurations.
The optional electric 12-way seat adjustment includes seat heating (Executive only) for the driver and front passenger seats. Your ideal seating position can be found by adjusting the lumbar support, backrest tilt, seat height, seating surface tilt and length. Three different seat configurations can be saved using the memory function.
More comfort, more connectivity
The Caravelle 6.1 makes your journey as comfortable as possible with intelligent mobile online services, next-generation infotainment systems and a redesigned cab environment. The new infotainment systems are fully touchscreen and feature redesigned graphics, as well as an integrated SIM card as standard that offers a range of online functions and services.
As well as offering grip and comfort for hours at the wheel, the multi-function leather steering wheel gives you fingertip control of functions including the radio and cruise control.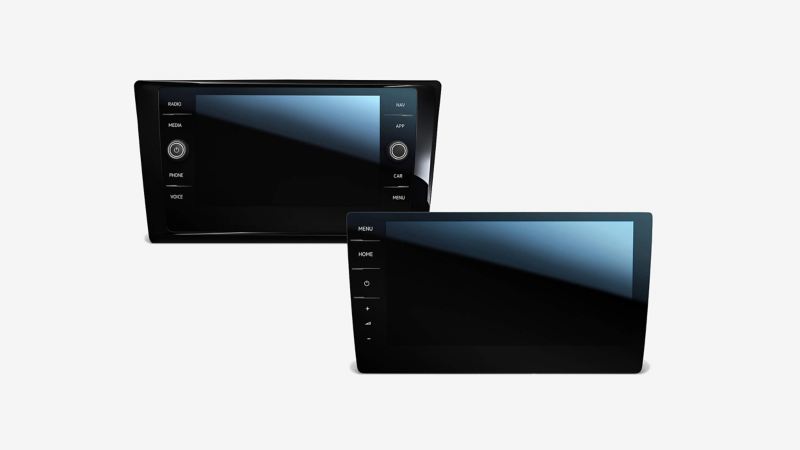 Constant online connectivity
All-new across the T6.1 range, the integrated SIM card (eSIM) comes as standard with the new infotainment systems. The eSIM opens up a range of online-based functions and services to T6.1 owners.
For example, following an accident, eCall automatically send the vehicle location to an emergency response centre and establishes a voice connection. If the driver doesn't respond, eCall automatically informs the emergency services. Internet connectivity also lets the T6.1 access the new 'We Connect' world of mobile online service (MOS).
Advanced technology on the road
Innovative driver assistance and safety systems help you to avoid danger in critical situations, and the new electro-mechanical steering as standard allows the introduction of additional driver assistance features.
A full suite of safety systems
The Caravelle 6.1 features an electromechanical steering system as standard, enabling a range of intelligent driver assistance systems including Crosswind Assist and Lane Assist, which detects road markings to keep the vehicle in its lane. Park Assist simplifies manoeuvring into and out of tight spaces by steering automatically, leaving the driver to operate the pedals.
Newly launched and standard across the T6.1 range, Driver Steering Recommendation gives the driver suggested inputs to help stabilise the vehicle. The system also intervenes using gentle adjustments if it recognises oversteer when cornering.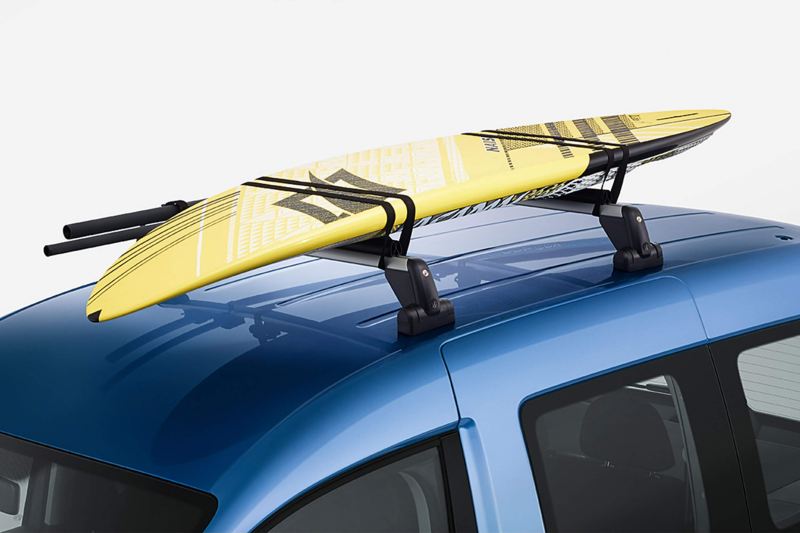 Find accessories for your
Caravelle

6.1

We offer a huge selection of accessories across the entire Caravelle 6.1 range. All of our accessories are supplied, verified and fitted by knowledgeable experts and most come with a two-year warranty. Click below to take a closer look.