Amarok

: a cut above the rest

Tree surgeon Olly Ayles needs his work equipment to perform flawlessly, even in the most extreme conditions. That's why he drives a Volkswagen Amarok pickup…
Most mornings, before breakfast, you will find Olly Ayles high up in a client's tree. The 30-year-old tree surgeon will most probably be balancing on a thin branch, harnessed for safety, while wielding a razor-sharp chainsaw above his head, pruning offending branches that are then collected by his clearing team below. Just watching him from the safety of the ground is enough to make you giddy.
There's no margin for error in my line of work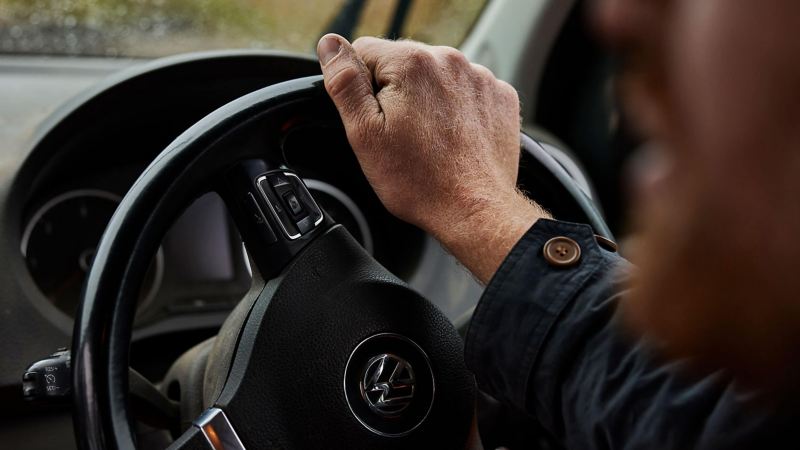 "I need to know everything will do its job without a problem, so I can focus on properly following protocol and keeping my guys safe while doing dangerous work. Most people think being a tree surgeon is risky, but with the right training and preparation, as well as the right equipment, it can be as safe as any other job – except we'll probably be working in slightly more extreme conditions."
When it came to choosing a work vehicle, Olly naturally applied the same criteria as for the rest of his kit, and searched for a high level of stress-resistance. After looking at what was available on the market, he quickly settled on the Volkswagen Amarok – a 2-litre bi-turbo 180hp Auto Highline version. Not only is it large enough to accommodate all of his chainsaws and other equipment, along with his four-man (and one dog) crew, but it also offers impressive off-roading capability – perfect for when his services are required in some of the more inaccessible parts of his native rural Somerset.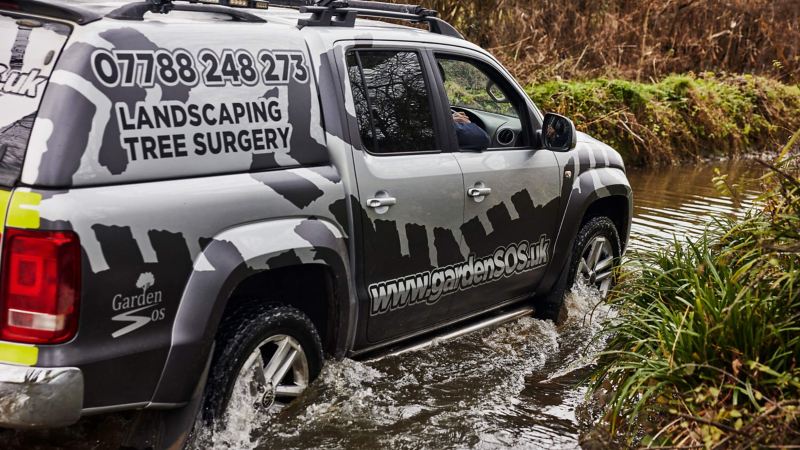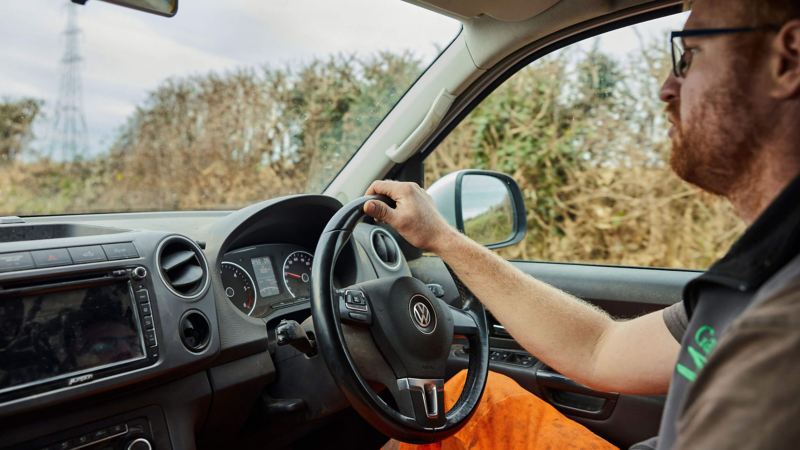 You could definitely say I've put my

Amarok

through its paces.
The Amarok's three-tonne towing capability is essential for when Olly is lugging heavy items to a site. To clear away cut branches and felled trees, Olly needs specialist machinery such as a chipper, mini digger and root grinder, and these are impossible to transport without a trailer and a vehicle capable of pulling it.
"Despite being in many tricky situations, it's never got stuck, and I also find it pretty economical. As an off-road work vehicle it's sensational, and on top of that it has all the refinement and prestige you would expect from the Volkswagen brand. I've been blown away by how comfortable it feels as a daily driver and on long journeys, plus my family all love it too."
As well as the Amarok being his work vehicle, Olly also uses it to ferry around his young family at the weekend. His three-year-old son Harry loves it when they go off-roading and wading through big puddles, although his wife Sarah, a podiatrist, prefers it when they stick to the tarmac.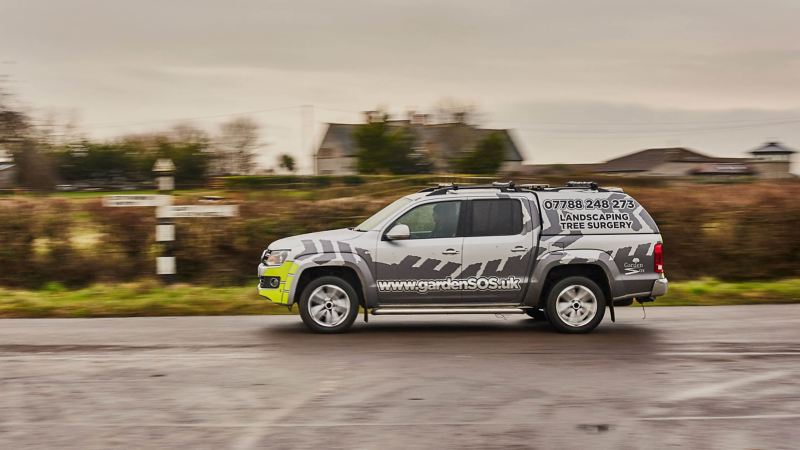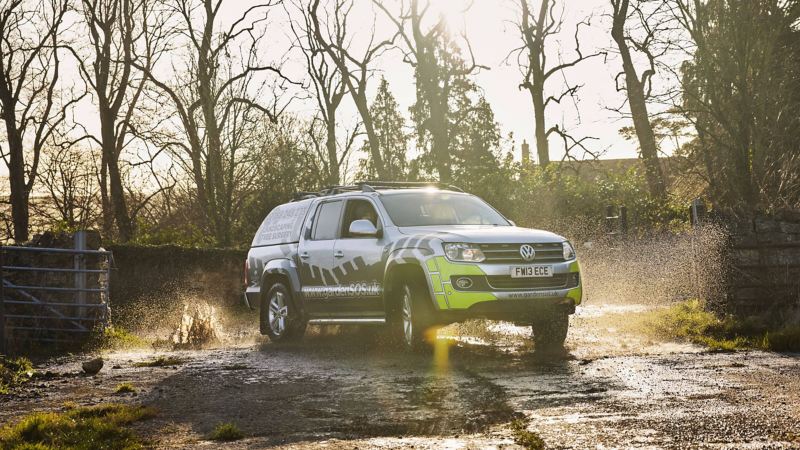 With all these roles under his belt, it's little surprise Olly's Amarok has racked up 123,000 miles in just over eight years, almost double the average UK vehicle's annual mileage of 7,400 miles a year.  But this doesn't seem to worry Olly, as he thinks his Amarok still drives like it did when it was new.

"I'm not a big one for car cleaning but it's still rock-solid underneath. My only real complaint would be the material that the Volkswagen designers chose for the arm rest. My fox-red Labrador Herbert seems to find it irresistible, and can't resist the odd chew…!"