It's tough out there for small businesses as they deal with the effects of the COVID-19 pandemic, but there is also a fighting spirit found in those who have found a way to adapt to the new normal.
We wanted to celebrate those businesses, so we approached some Volkswagen Commercial Vehicles owners from all corners of the country, and gave them our platform to tell their stories and inspire others.
The Four McAvoy sisters set up SIS4ERS DISTILLERY, with a desire to create real gin for real people. But when the outbreak first started to gain momentum they knew there was something they could do to help their community. They quickly switched from producing Gin to WHO (World Health Organisation) approved hand sanitiser to provide much needed supplies for the NHS and Care Homes, and their Transporter Kombi enables them to deliver direct to organisations helping vulnerable people.
We never thought we would have to pivot so drastically, but Gin sales were lower so we knew we had some capacity. We have now produced more than 10,000 litres of sanitiser and will continue to do so whilst our community needs us.

Director of SIS4ERS DISTILLERY
Smith & Brock was founded in 2016 by brothers Joe and Nick and has grown to become a large wholesale supplier of fresh produce to hotels, restaurants, pubs and schools all over the UK.
 
After many of their clients closed their doors on the 20th March, Smith and Brock had to change their business model rapidly to cater to a new audience – people at home.  
With use of their Transporter Panel van, the brothers are able to supply fresh fruit and veg boxes direct to their growing customer base. Fitted with front and rear spoiler accessories, the van's sportier design ensures Joe and Nick are delivering in style.

It started from an email which was sent to some neighbours explaining our situation…the email went viral within hours and the response was overwhelming.


Director of Smith & Brock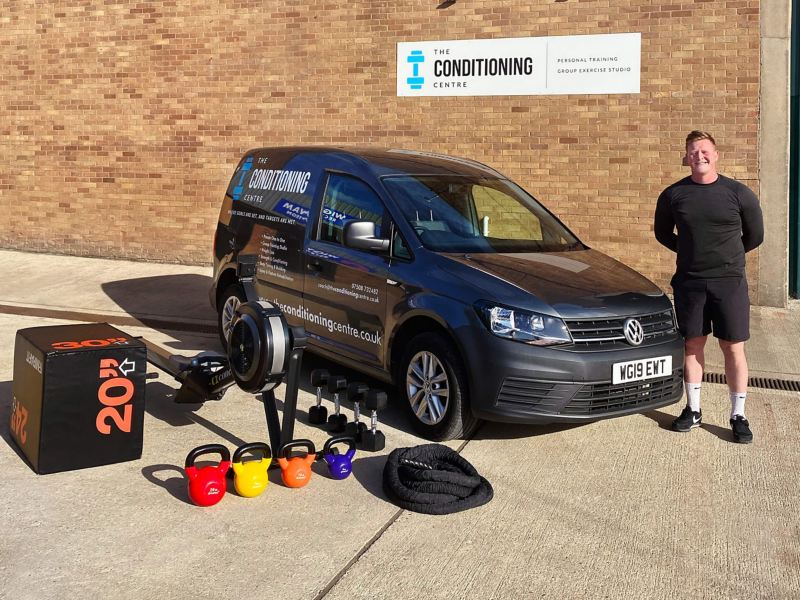 Joel Thomas, owner of The Conditioning Centre, was a professional rugby player before opening his gym The Conditioning Centre with his fiancé in the Cotswolds.

When gyms closed on the 20th March, Joel had to respond immediately to save his business. He used his Caddy to set up a home rental service for fitness equipment so his clients could keep fit during lockdown. As measures eased he has also been offering one-to-one socially distanced personal training, and selling off old equipment. Whilst not out on the road or with clients, Joel has invested his remaining time reorganising his space, ready when clients are able to come back the gym, ensuring they can exercise safely.

Primrose Hall - a Peony Nursery based in Bedfordshire - relies on Flower Shows around the UK and in particular RHS Flower Shows for most of their turnover. So when the summer shows were cancelled after the COVID-19 outbreak they were quite concerned. However one of the upsides to lockdown is that people have a lot more time to spend improving their own gardens and outdoor spaces. Primrose Hall caught wind of this trend, and pivoted their business to focus on online sales to people at home. Now they're delivering thousands of our peonies grown to people all over the country, with the help of their Crafter conversion.