Volkswagen Commercial Vehicles is committed to electric mobility. The 2016 International Motor Show (IAA) saw the unveiling of an e-Crafter concept vehicle.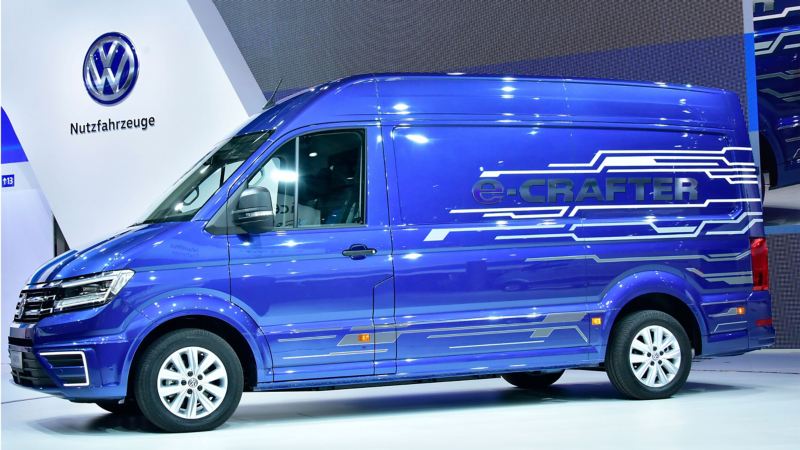 The mobile e-workplace of the future 
"We are showcasing lightweight commercial vehicles that suit how we live our lives today and function as a mobile workplace for our customers' many different applications", said Dr Eckhard Scholz, Chairman of the Board of Management for the Volkswagen Commercial Vehicles brand, speaking about the company's philosophy back at the 2016 IAA.
Setting new standards for zero-emissions vehicles in the city
The first electrically powered Crafter debuted in 2016 at the IAA Commercial vehicles show in Hanover. The e-Crafter set new standards for zero-emission use in urban centers. If you're a courier or logistics manager we're sure you'll be looking forward to the launch of this powerful electric van—with many cities looking to ban combustion engines in the next few years, it's important to know that you'll be able to drive a vehicle that lets you continue to work in those areas.

The e-Crafter concept had nothing to fear from its diesel equivalent. It benefits from the same impressive features: a load volume of approximately 11.3 cubic metres, a maximum load compartment height of 1,961 mm and a maximum payload of 1,709 kg. Even loaded with more than a tonne of weight, the e-Crafter accelerates powerfully with practically no delay, courtesy of up to 290 Nm of torque. A powerful 100-kilowatt electric motor propels the vehicle to its top speed of 50 mph. At lower speeds, the super-silent concept makes its own "driving noise" to signal its presence to pedestrians.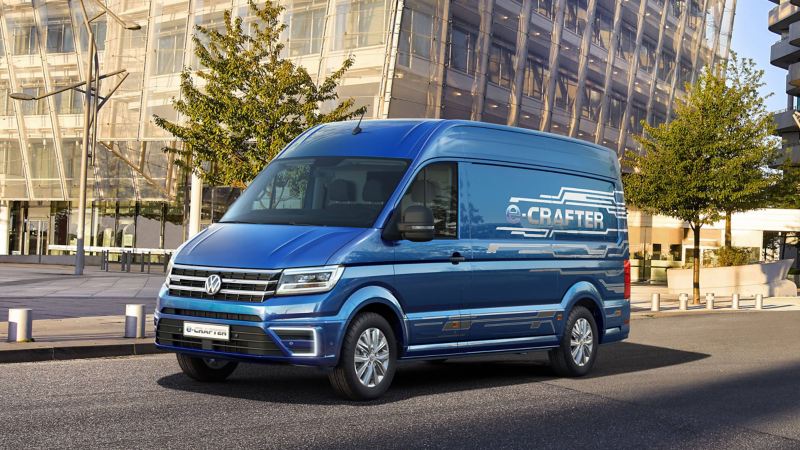 Signalling toward an
electric

future

It's not just the e-Crafter's loading dimensions that are impressive. Heads were also turned by its range. Its battery allows it to travel around 100 miles (depending on the model), so it's ideally equipped for city and extra-urban driving. Even better, you can recharge the battery to 80% in just 45 minutes or so. "We feel the battery size is exactly right for starting and use. However, given how rapidly battery technology is moving, we are not ruling out the possibility of there being optional variants with greater reach in the future," said Dr Scholz.

Speaking at the show, Olaf Lies, former Minister of Economic Affairs, Labour and Transport for Lower Saxony, emphasised: "Electric transporters are genuine sustainable alternatives for inner-city delivery transport in particular. The logistics industry is waiting for these kinds of transporters—and Volkswagen Commercial Vehicles is playing a leading role." The e-Crafter concept also stands out from the crowd visually. Its special Reef Blue Metallic paintwork and blue bar in the radiator grille distinguish the concept from its diesel predecessors—sending a clear signal for the future of e-mobility, and giving your business the social credit associated with being environmentally conscious.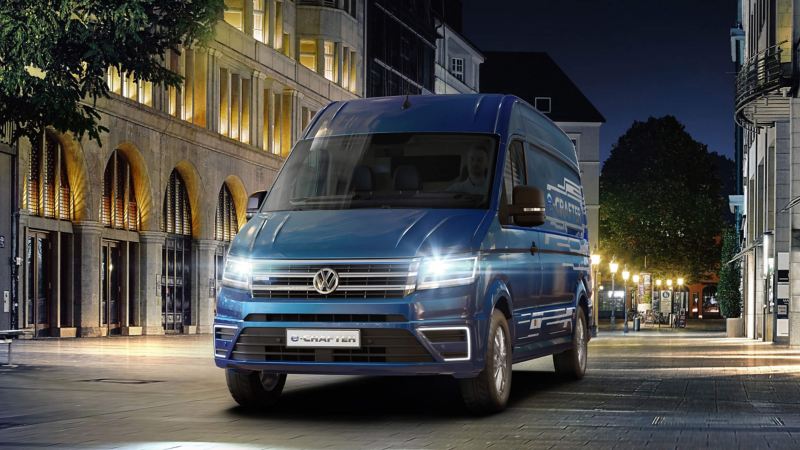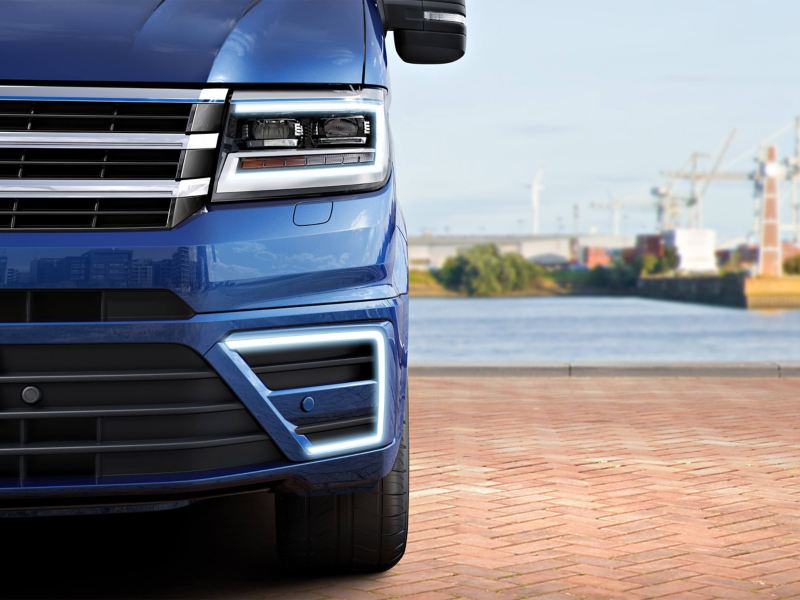 Making progress visible
The e-Crafter concept is designed to let everyone know you're driving an electric vehicle. It features special Reef Blue Metallic paintwork, painted bumpers and side protectors plus a blue bar in the radiator grille. Lighting up the front of the e-Crafter are C-shaped daytime running lights—the signature feature of all Volkswagen Commercial Vehicles electric vehicles.