Volkswagen

Commercial

Vehicles supports new sustainable podcast series

Volkswagen Commercial Vehicles loaned a California to Hibana, the new online retail platform, to help its tour of the country uncovering some of the best ethical and sustainable British brands.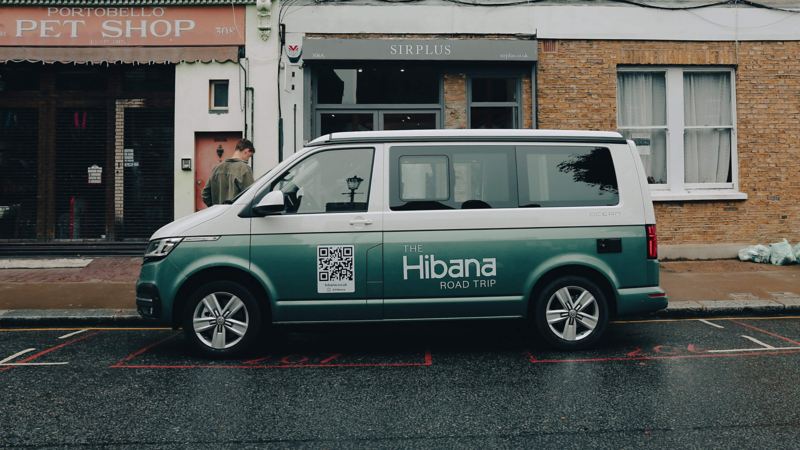 The Volkswagen California was used by Hibana to travel across the UK as the team hosted the first series of Four Wheels and a Founder; a podcast hosted by journalist Roddy Clark, meeting the founders of innovative brands that sell via Hibana, with a focus on ethical and sustainable practices.
The Volkswagen California not only provided the 'four wheels' for the Hibana team to travel the 1,200 miles between the different businesses but also provided the ultimate business space to host and film the Four Wheels and a Founder series.
With space for four adults to sit comfortably around the table, the van was transformed into a pop-up studio, recording conversations with the founders of five fascinating British brands.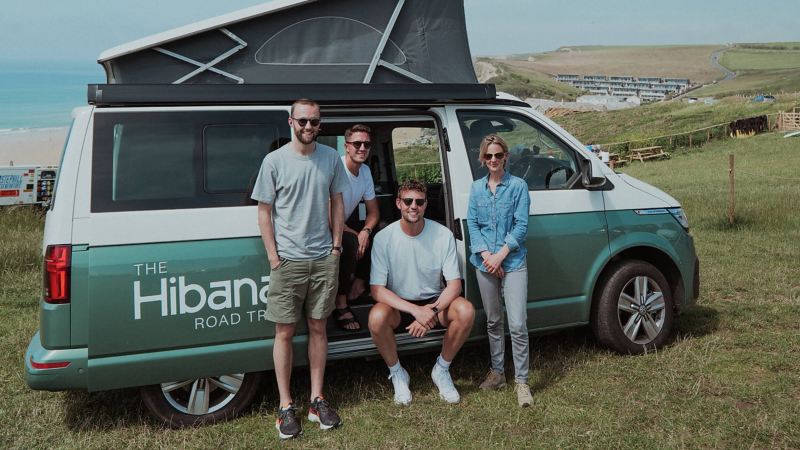 Hibana was intended to help spark a connection between conscious shoppers and smaller independent brands with inspiring stories to tell. 

England v Germany on the road
On a five-hour drive from Cardigan in Wales to Watergate Bay in Cornwall, the team stopped off in a motorway services car park to catch the big Euro 2020 game. The California came into its own with the table set up, blind down, seats swivelled, awning down, camping chairs out, and a fridge filled with non-alcoholic beers.
Making an entrance
On day two, visiting the Hiut Denim Co. factory in Cardigan, Wales, the team were asked if they wanted to drive the van onto the factory floor. With the delivery shutters open, the California took centre stage among the workers handcrafting the jeans.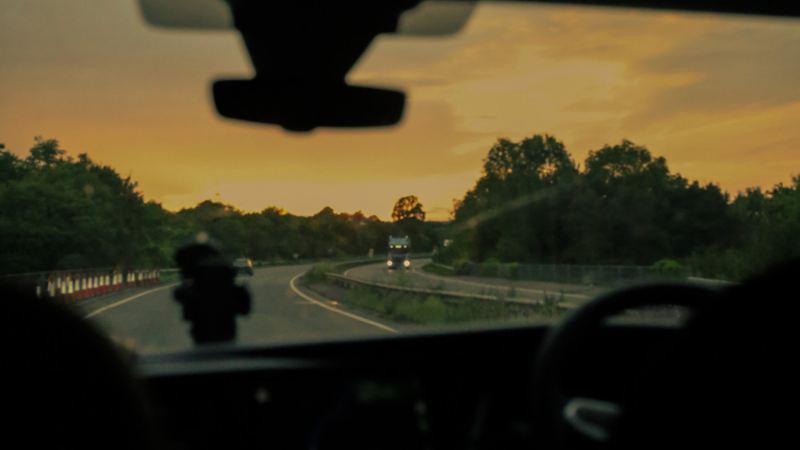 We were delighted to be able to support Hibana's first series of Four Wheels and a Founder.

Head of Marketing, Press and PR at

Volkswagen

Commercial

Vehicles
Arriving at Watergate Bay in Cornwall to visit land&water, it just so happened that another Hibana brand - Pentire Drinks - were based just round the corner. With the sun shining and the sea gleaming, the team parked up the California in a lay-by with stunning views over the bay and shared some refreshing cocktails featuring Pentire Drinks' non-alcoholic spirits.

Kate Thompson commented "It is always interesting to hear more about independent British businesses who have found innovative ways to keep purposeful, ethical and sustainable practices at the heart of their businesses. We look forward to hearing more in the future and continuing to work with Hibana."
Visiting 5 independent brands - watch their stories